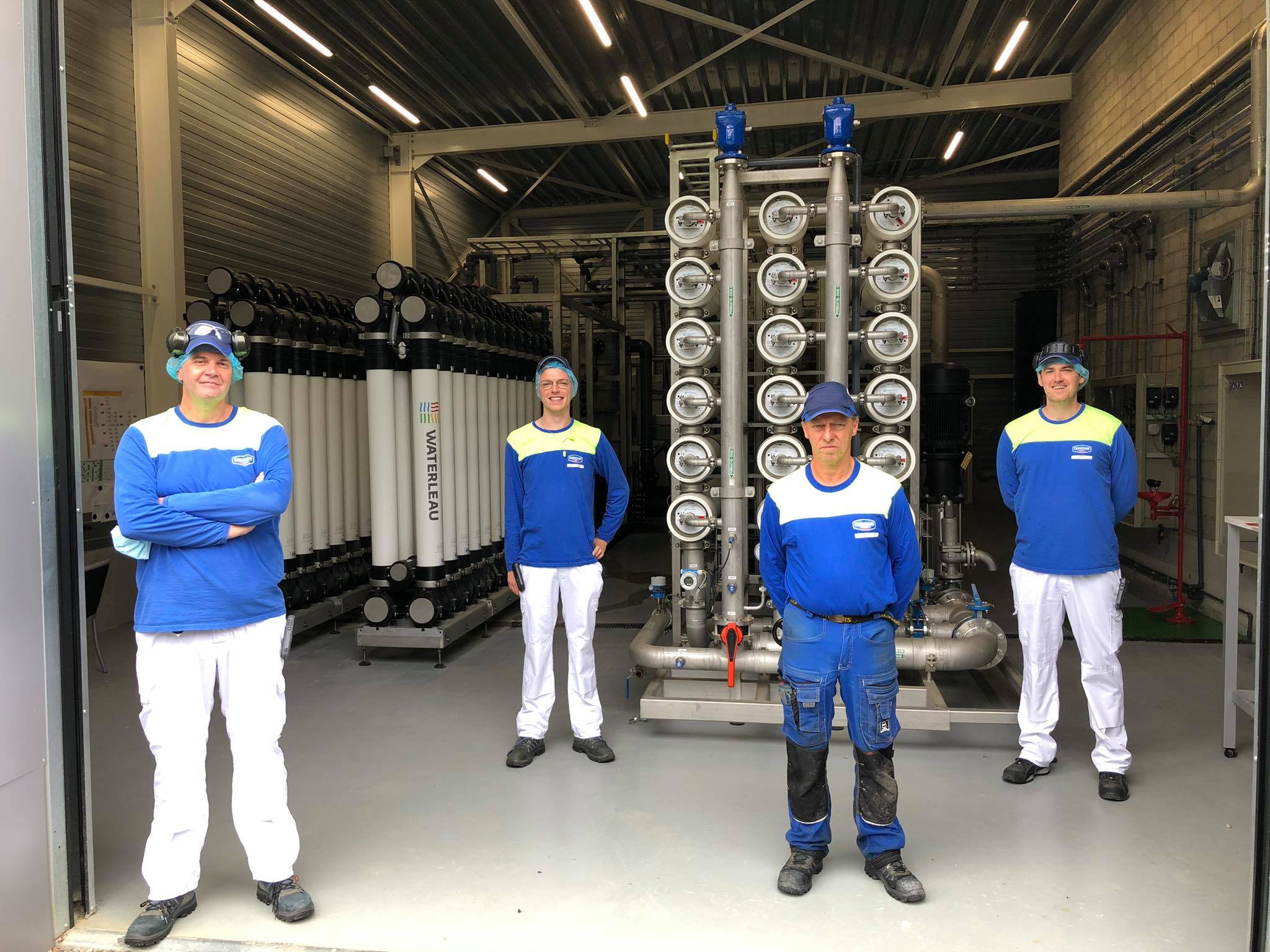 A Refreshing Change:
Saving water and setting a new standard for Danone
Danone
Group-IPS recently partnered with Danone production facility in Rotselaar, Belgium to help make their "One Planet, One Health" vision a reality. Via a mix of technological innovation and strategic consultancy, IPS helped the leading multi-national food company develop a water reuse system that saves 500 million liters of water annually in this drought-ravaged region. The project, outlined below, represents a milestone in how companies can lessen their environmental impact.
Rotselaar
2M EUR
Danone, a leading global food company based in Europe, is perhaps best known for its dairy products, which it has been producing for over a century. Our latest project with the company was born from several other successful collaborations with the team in Rotselaar, Belgium.
Danone had committed to making wastewater recovery a reality as part of the company's "One Planet. One Health" frame of action and was looking for ways to realize the project in its production facility in Rotselaar. This was to be the first project of its kind for Danone and a reference project for Danone's other factories. Because it is so closely aligned with the Sustainable Development Goals, we were pleased that the company gave us their trust to implement it.
Experience with similar projects enabled us to outline critical steps in the project from the very beginning of our collaboration. We were immediately able to share our insights with Danone, deliver a quotation, and get to work.
Danone's wastewater would be biologically treated to meet Belgium's required discharge standards, and the waste water recuperation plant would further filter the water by means of ultrafiltration and reverse osmosis.
75% of the total wastewater flow could be recovered as water of drinking quality after treatment. This also means that all the remaining biological waste would be concentrated in the remaining 25% of the total flow.
The challenge for us was the matter of load versus concentration. Today, discharge limits are still primarily expressed in concentrations. While the total load of biological pollution in Danone's wastewater would be the same after treatment, its concentration would quadruple because it would be concentrated in just 25% of the total remaining waste water flow, exceeding the discharge concentration limits set by Belgian authorities. Therefore, we needed to conduct negotiations with authorities and environmental representatives for discharge approval.
Of course, authorities today are well aware of water shortages and applaud sustainable projects that lead to less groundwater pumping and pressure on the groundwater table, so we were able to reach an agreement. With a detailed mass balance to map factory and discharge parameters, we were able to move ahead as planned after approval.
Danone had already initiated discussions with technology suppliers when we were onboarded. We launched the project by reviewing the offers at hand, and we also invited other suppliers in a tender for the wastewater recovery plant. By challenging the scope and approach, we were able to optimize the budget and select a technology supplier with a proven track record from similar projects.
Vlaio, the Flanders Innovation and Entrepreneurship agency, grants subsidies for different innovative initiatives. We were able to apply for a grant thanks to the specific membrane technology we used. The subsidy request was approved and helped Danone to recover approximately 15% of the total investment.
Danone now has a state-of-the-art wastewater recovery system that has reduced their groundwater consumption by 75%. They currently reuse up to 75% of the water they consume. The successful completion of this project is a point of pride for the company. Danone now serves as an example for other organizations seeking to step up and reduce their water consumption, as well as for customers, who can rest assured that their favorite dairy and plant-based products are produced in a more sustainable way. They are also singlehandedly minimizing water scarcity in the municipality of Rotselaar and demonstrating their care for the local community. The company now saves an astounding 500 million liters of water per year—as much as 4,000 families in the center of Rotselaar consume annually.
Today, many companies around the world continue to struggle with the issue of wastewater reuse. Particularly in the food industry, consumers can be squeamish about recycled water. For that reason, the biggest challenge for wastewater recuperation is a marketing challenge. As authorities and manufacturers begin moving in the right direction, it is time to mobilize and engage consumers as well. Marketing sustainable products is a crucial first step towards a sustainable future.