Group-IPS International Internship Program
Creating future entrepreneurs
IPS encourages curious and highly skilled engineering students with a strong interest in project management to apply for its international internship program. University students work through the summer before their final year of studies and then hold junior positions within the company to garner experience on a range of projects. By the end of the program, students will have the ability to transfer their knowledge to a professional position in their chosen field, either within Group-IPS or at another company.
Trained with the company's unique methodology, IPS interns quickly receive in-depth project management experience and exposure to a variety of disciplines and industries, working both on the ground with customers and behind the scenes in IPS. Our interns not only learn to manage individual projects but also get a full picture of our operations across the entire international company, including business development and administration.
Junior Project Engineers and young hires receive significant professional responsibility from day one and frequently help manage multi-million-Euro projects shortly thereafter. Interns are encouraged to take initiative and are often rewarded for their entrepreneurial approaches to tough problems. Often, former interns go on to found their own business units, become country managers, pursue new lines of business, and assume other leadership roles within the IPS team.
Students who wish to write their Master's theses on IPS projects have the option to do so, provided that they refrain from disclosing confidential information. In such cases, each intern receives the support of a seasoned IPS employee who is qualified to supervise the work where necessary.
The application procedure for prospective interns reflects the rigor of a traditional hiring process. Our perfect candidate:
Is preferably entering the first year of a Master's program and has an excellent academic record (within the top 25%).
Speaks at least two languages at an advanced level (English, Spanish, French, German). A third language is a big plus.
Enjoys teamwork and excels in customer relations while being independent and entrepreneurial. Is curious and wants to learn from an experienced, youthful team.
Pre-selected candidates are expected to attend one of our Job Days and to have an in-person interview with our team. Interested applicants should send a CV, motivation letter, and academic transcript to internship@group-ips.com.
New paths to project management
For many young engineers, an internship at Group-IPS can be the start of a dynamic career. But for some, it can help to clarify a whole new educational path. Recent interns Nicolas Chamon and Léa Blancan, both natives of France, joined the IPS Chemicals team and got a taste of daily life in the role of a project manager.
They then returned to their studies with a new sense of direction and an invaluable set of practical skills. If you're interested in our one-of-a-kind internship program, check out their testimonials below, then find the full program description and application information on our internship page.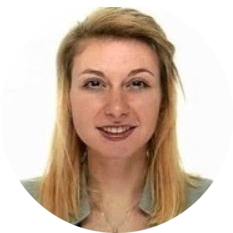 Léa Blancan
"[Group-IPS Project Manager] Benjamin proposed for me to work with him on the project associated with my educational background, which is biotechnology—so it was the perfect project. The mission was clearly defined before the beginning of the internship and was completely accurate, so I learned about project methodology and different practices to adopt.
This internship brought me more than I expected, because in addition to methodology and good practices, et cetera, I learned about what it was like to work on a big team, and also discovered what it was like to work with clients. My IPS experience really confirmed for me that I would like to continue working in industrial project management."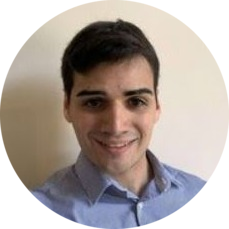 Nicolas Chamon
"The atmosphere at IPS is very young, dynamic, modern, and it is a welcoming company. The only negative part for me during my internship was that the weather in Belgium is very rainy.
I discovered the job of consultant, of project engineer, at IPS. I learned that it is a dynamic job with various projects, people, and activities, and where it is possible to work in different fields. The internship motivated me to continue my studies for a year in a school specialized in project management, in Montpelier, France. ... My goal is to have the ideal profile of a future project manager."