At Group-IPS, we strongly believe in fair trade between our company and our customers. We strive to establish a balance between the fees charged and the quality of service provided by our employees.
We understand that the quality of work provided by our employees is closely tied to the amount of time allocated to each project.
Partnerships for a Better Future
As a result, we are dedicated to forming partnerships with companies that share our values and principles. Our partners are committed to the same level of quality and ethical standards that we uphold. Together, we work towards a better future, creating a positive impact on society and the environment.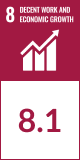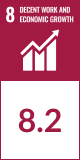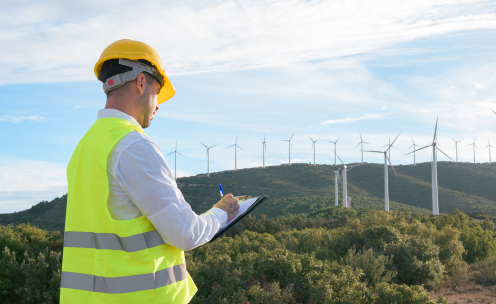 Good Governance
Group IPS's suppliers, contractors, and external collaborators must take the utmost care to preserve the company's image and reputation in their professional actions, and should act against corruption in all its forms, including extortion and bribery.
Respect for Human Rights
The Supplier shall scrupulously respect human rights and public freedoms, within their sphere of influence, included in the Universal Declaration of Human Rights and the resolutions of the International Labour Organization (ILO).
Abolition of Child Labor
The Supplier shall not use child labor, shall not incorporate into its business activities, any products or services derived from child labour, and shall ensure compliance with the provisions of the ILO in relation to labor of under-age children.
Health and Safety at Work
The Supplier shall ensure the protection of its employees and provide them with a safe and stable work environment, shall maintain measures for the prevention of occupational risks up to date and shall scrupulously respect the applicable regulations in this area in all places where it carries out its business activities. Learn more here.
Training
Likewise, the SUpplier shall provide its personnel with all the necessary training and means to carry out their work in accordance with the contract and services agreed with the customer
Equal Opportunities
All of the Supplier's employees shall enjoy equal opportunities for the development of their professional career irrespective of age, gender, disability, marital status, race, nationality, and beliefs. The Supplier assumes responsibility to maintain a working environment free from discrimination and harassment.
Local Community Commitment
The Supplier is committed to acting in a socially responsible manner, in compliance with the law of the countries in which it operates and, in particular, assumes the responsibility to respect the cultural diversity and customs of the people and communities affected by its activities.
Environmental Care
The Supplier shall respect the environment in which it carries out its activities and minimize the negative effects that these may eventually cause.
Environmental Compliance
The Supplier shall endeavor to strictly comply with the applicable environmental legislation and to adopt best environmental practices in all its activities.
Carbon Footprint Calculation
The Supplier should be aware of the environmental impact of its activities and should promote the calculation of its carbon footprint, at least Scope 1 and 2 (direct and indirect) emissions.
Mitigation of Climate Change
The Supplier shall endeavour measures, plans or strategies to reduce, as far as possible, its carbon footprint to contribute to mitigating GHG direct and indirect emissions.
Renewable Energy
The Supplier shall promote the implementation and use of renewable energy at its site of production to progressively substitute fossil fuel-based energy resources.
Natural Resources & Raw Materials
The Supplier shall implement a preventive approach that favors the environment and ensures that its environmental impact is minimized and shall promote improvement and efficiency actions in terms of water consumption, energy consumption, use of raw materials and other resources.
Prevention of Wastes Generation
The Supplier shall implement a preventive approach that favors the environment and ensures that its environmental impact is minimized, and shall promote improvement and efficiency actions in terms of waste generation and sound waste management.