Czechia IPS Alliance
CENTROPROJEKT GROUP a.s.
Štefánikova 167
760 01 Zlín
Czech Republic

Website:
www.centroprojekt.cz
Julian Sáenz Escuder
Group-IPS
E: julian.saenz@group-ips.com
T: + 34 663 090 328
Czechia IPS Alliance - CENTROPROJEKT GROUP a.s.
CENTROPROJEKT is a Czech company with headquarters in Zlín in the South Moravia region and a branch office in Lovosice, North Bohemian region, established in 1925. The company focuses mainly on project and engineering contracting services. It can also provide the customers with the implementation of investment projects in turnkey delivery – from the initial study to the final commissioning phase.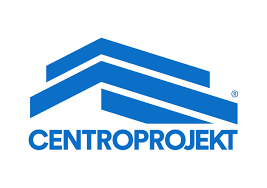 Thanks to experts with professional expertise across several disciplines, its team can develop an ideal setting and keep the continuity of the multi-staged design process and construction. Already realized projects of CENTROPROJEKT are in the following fields: industry, energy, civil, transport, water management, swimming pools, and water parks.