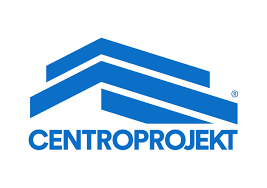 CENTROPROJEKT our partner for Czechia
CENTROPROJEKT is a Czech company with headquarters in Zlín in the South Moravia region and a branch office in Lovosice, North Bohemian region. It was established in 1925. The company focuses mainly on project and engineering contracting services. It can also provide customers with the implementation of investment projects in turnkey delivery – from the initial study to the final commissioning phase.
Thanks to experts with professional expertise across several disciplines, its team can develop an ideal setting and keep the continuity of the multi-staged design process and construction. Already realized CENTROPROJEKT projects are in the following fields: industry, energy, civil, transport, water management, swimming pools, and water parks.


GXP Consulting our partner for Switzerland
GXP Consulting was founded in 2014 in Lausanne, Switzerland. It is a human-focused company centered on patients, customers, and consultants, specializing in commissioning, qualification, and validation of EPCMQ projects in biotechnology, pharmaceutical, cosmetic, and MedTech fields.
While their headquarters are based in Lausanne, they also have an office in Basel. In less than 5 years after the brand was established, it became the leader in its segment in the Romandy region, and nowadays has more than 47 satisfied customers.
The GXP Consulting team already consists of 60 experts, but the company plans to grow internally and internationally in the coming years.
3E International our partner for Hungary
Group-IPS expansion strategy related to growth into new geographical market lead us to our alliance partnership agreement for Hungary with 3E International, a Project Management company based in Budapest.
We selected 3E International based on our long business relation and common experience from several projects, shared values, common high-quality and approach and extensive customer and reference base of 3E.
3E International was founded in 2005 with the main focus on Project Management and Real Estate Consulting. The team of more than 80 professionals includes highly experienced architects, engineers, mechanical engineers, and registered supervisors of various fields. The founders are experienced in real estate consulting as well as construction project management.
3E delivers projects 'from cradle to fruition', while strictly representing their partners - the developers - in the process.

PEMEC our partner for the United Kingdom
(Quality Assurance and Health, Safety, and Environmental Areas)
PEMEC is a British company, founded in 2016, with headquarters in Kingston upon Hull in East Yorkshire, providing services in segments like Engineering, and Project and Construction Management in the Petrochemical, Life Sciences and Food & Beverage industries.
It has more than 70 employees. PEMEC aims to deliver customers' projects on time and within budget, which perfectly aligns with the Group-IPS mission.