Mission: To become and remain the leader in industrial project services, delivering added value and transformative innovation to customers worldwide.
GLOBAL THINKING
As an international group, we are a united entity providing expertise across a global network of professionals.
INNOVATION
We are growth-oriented and consistently focused on technological innovation—but never at the expense of resource management.
CUSTOMER FOCUS
Our Company puts our customer's interest first – ahead of IPS' ones - and constantly searches for improvement.
OPPORTUNITY
We empower our aspiring entrepreneurs by providing the opportunity to lead and participate in our client's success.
CARE
We take care of our people, and we believe in working hard and having fun expanding what's possible.
SELF-LEADERSHIP
IPS was founded by a single young individual and is created by self-driven colleagues who actively participate in its growth.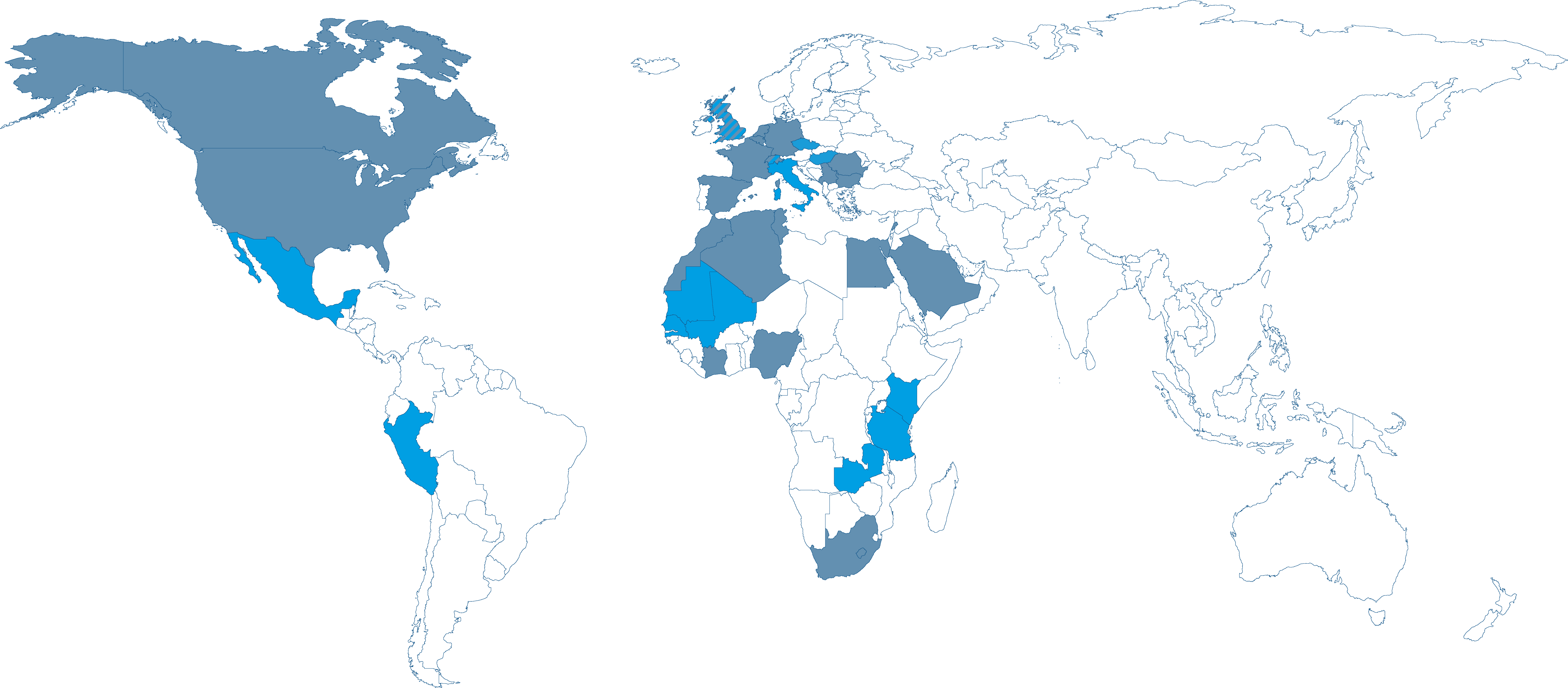 Czechia - IPS Alliance
Zlín
Germany
Eisenhüttenstadt, Dresden, Essen, Stuttgart
Hungary - IPS Alliance
Budapest
Switzerland
Zürich
Lausanne - IPS Alliance
UK - IPS Alliance
East Yorkshire
Aleris, Arcelor, Aurubis, Barry Callabout, Baxter, Belcolade, Corus, Corus Aluminium, Cargill, Carsid, Carinox, Carmeuse, Ceres-Group, Coil, Constellium, Copenor, Cosucra, Dansteel, Electrabel, GATT Hotels, GlaxoSmithKline, Glencore, Ikea, Kellog's, Procter & Gamble, Puratos, Radisson, Roche, Sabic, Schering-Plough, Schneider Electric, Sikel, Tessenderlo Chemie, Toyota Motor Europe, Volkswagen, 5N Plus
December 2021
The Group is completing the review of its Business Plan 2022 – 2026 focusing on organic growth for the coming years, while screening the market to be able to integrate complementary companies / teams as opportunities arise, and develop corporate venturing strategies to deploy new services
March 2020
Covid-19 has accelerated Group IPS´s plans of transforming its range of services: Consulting, Systems Engineering and Digital Operations and Supply Chain have been incorporated to the Group´s service range.
April 2017
After a period of stagnated growth, Luc decided to hand over the management of the Group to Juan Sánchez, who was appointed as CEO in April and became shareholder of Group-IPS. At this point, a major multi-year reorganization plan started (still undergoing) aiming to consolidate as a global industries and services-oriented organization.
February 2013
Expansion to France. Having already completed several local projects, IPS decided to set up an office in Lyon (Rhône-Alpes area) to better support its French customers.
March 2012
Expansion to the Balkans. Due to the success of IPS Bulgaria, IPS decided to further extend its activities into the Balkan region with a new office in Bucharest, Romania.
November 2006
Inauguration of Competence Center in Nivelles, Belgium. The building houses the IPS competence units Process Engineering, Architecture, and Automation, providing knowledge and expertise for all IPS projects and entities.
May 2006
Expansion to North America. IPS opened its first office in the United States in Pennsauken, New Jersey.
March 2006
Expansion to South America. The IPS Brazil office is located in São Paulo.
October 2004
Founding of Group-IPS. Restructuring of the company paved the way for new growth and created a parent company for all IPS identities.
September 2004
Expansion to Southern Europe. The creation of IPS Spain allowed IPS to grow its activities in Europe and marked one of its most significant investments to date.
March 2004
Expansion to Asia. With the founding of IPS China, IPS became a player in one of the world's most significant economies.
January 2004
Expansion to South-Eastern Europe. The founding of IPS Bulgaria allowed IPS to extend its activities beyond western Europe for the first time.
August 2003
First Project Preparation Training. Biannual training events are held at the TC in Germany to this day, bringing together IPS talent and other entrepreneurial project management professionals.
August 2002
Inauguration of the Technological Center (TC) in Eisenhüttenstadt. In addition to being an IPS office, the TC serves as the company's HQ for training and methodology development.
January 1996
First project abroad. IPS was responsible for the construction of a blast furnace at EKO Stahl (now ArcelorMittal) in Eisenhüttenstadt. The furnace contained a gas purification unit, two casting platforms, an INBA granulation unit, material handling and mixing, and a new water clearing unit.
January 1995
Creation of the German entity. The first office was located in Senftenberg. Luc Tasiaux later moved the office to Eisenhüttenstat, one hour south-east of Berlin, near the Polish border.
October 1992
Industrial Projects Services (IPS) founded by Luc Tasiaux. The first office was located in Tombeek, Overijse, Belgium.