References
Real reviews from IPS training alumni.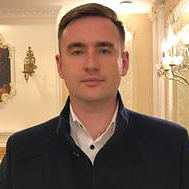 Andrey Zhostkiy
Senior project manager | AB Inbev
"All of you are not just a company's employees: This a real family, one organism, where each unit supplements the other. This week of training has allowed all of us to feel like real members of this organism, to interact between units supporting and coaching each other. Through this unbelievable week, I met great people, got new knowledge, obtained new experiences which I am trying to apply in my job.
Special thanks for the diversity during the week; it's a real pleasure and a big experience to have different activities and not only dry theory. Such an (unexpected, for me) combination of theoretical lectures, practical exercises, team buildings, and evening happy hours and music make this training exciting and valuable."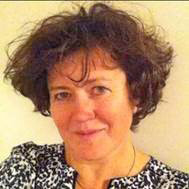 Edit Taar
Packaging and Automotive Rolled Products | Constellium
"This entire week was one of the best I´ve ever spent. Genuinely, the best workshop I've ever attended...a great mix of learning, talking, working, and playing—perfectly organised! Thank you for it!
Luc, your talk was inspiring, informative, and your method of delivery was so easy and entertaining to receive! As a great speaker, down-to-earth, you kept me engaged the whole time!
I wouldn't hesitate to recommend to anyone wanting to get a real understanding of how to prepare a big project professionally!
I cannot wait to implement your techniques and samples into my workplace!"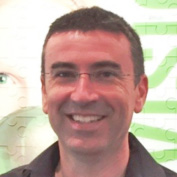 Hendrik Druart
Director of Operations & Investments | 3B-the fibreglass company
"I used the opportunity to send my team...six years ago, and I must say that my team is still using the skills gained there in their everyday work.

I appreciated the 'team building' element, which helped to bind the 3B Fibreglass and Group-IPS project teams together. It supported the project we were preparing together. This is the only hands-on training to be offered by a project management firm I know."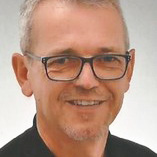 Jochen Krieg
Manager Engineering | Constellium
"'Perfect project preparation is the foundation for a successful project.' The IPS Project Preparation Training has convinced me entirely. A perfectly organised mix of theory, practice, and team-building events. The knowledge taught by very competent trainers is transferred into practice in parallel with project teams working on a realistic project case study. We thoroughly recommend the training and have frequently supported the participation of our employees for several years now. It's a benefit for our newcomers but also for experienced project engineers."

Nicklas Lindemann
Trainee | Aurubis AG
"The 'Project Preparation' training enhanced my practical project management knowledge a lot. The tools and methodology taught are extremely useful for my daily job. In addition to the deep, specific project management skills, I acquired lots of soft skills about teamwork and team building. We as a team at work are profiting off these skills every day.
The best part of the training is that you can practice the gained theory immediately during the training. Also, the conversations on how other companies are practicing projects were a rewarding experience for me. It is a great, beneficial event!"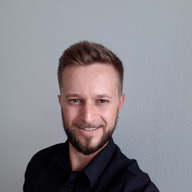 André Bradtka
Engineering Dept. Mechanics | Constellium
"The Project Preparation Training was not only a very interesting and shaping week, but the taught methods and tools are still helping me to organize my daily project management work more easily and more efficiently.
Beside well-structured theory lessons, the especially practical training sessions were enormously instructive. The methodology and long-term experience of IPS were conveyed to each individual participant in an excellent way. Moreover, exchanging methods and experience with other participants was really interesting and resulted in a lot of input and helpful ideas for my own work.
This week was definitely worth the time spent and will continue in bringing added value to my own project work in many ways."