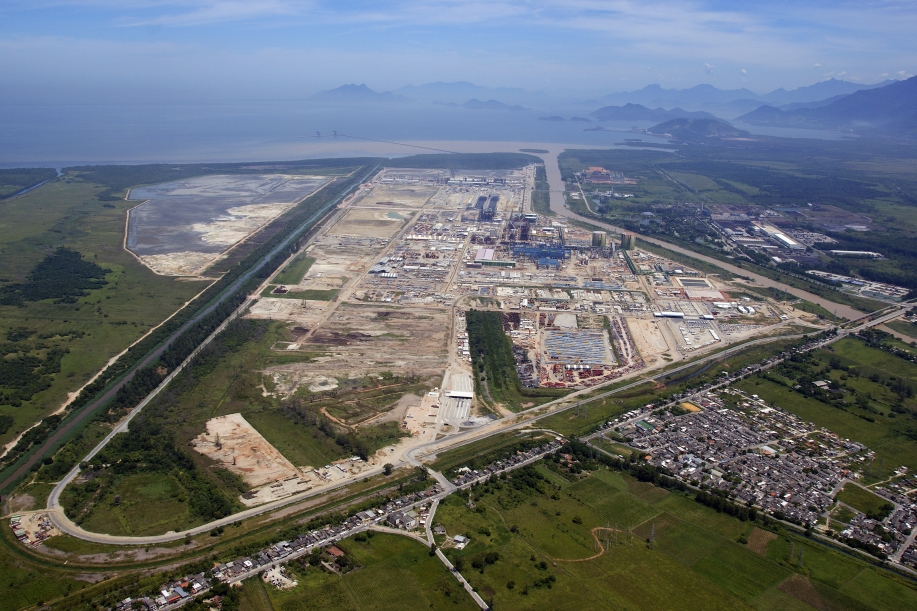 New Integrated Steel Plant
Thyssen Kruppstahl, Brazil, 08/2006 - 09/2010
ThyssenKrupp is a worldwide Material and Technology company. The company consist of 188,000 people with working ideas and innovation in more than 80 countries on new product solutions for sustainable development.
Due to the location nearby remediates ThyssenKrupp developed a new integrated steel plant in Santa Cruz, Brazil. The plant was built in joint action with CVRD, the world largest company for extraction of iron ore.
For this cooperation the TKS-CSA Companhia Siderúrgica was established. It is the biggest industrial investment of the last 10 years in Brazil and the first large steel plant which was build since the 1980, in this country.
Principal project data
Construction of a new integrated steel plant on swampland.
Capacity 5 mio. t/a
Investment of approx. 3 billion Euro
Scope IPS
Project management + support of the centralised media supply
Contracting media supply
Coordination layout and time schedule for media supply
Technical contract management for media supply
Project coordination package 1 & 4
Technical support package 5
IPS operational unit(s)
IPS Belgium sa
IPS Germany GmbH