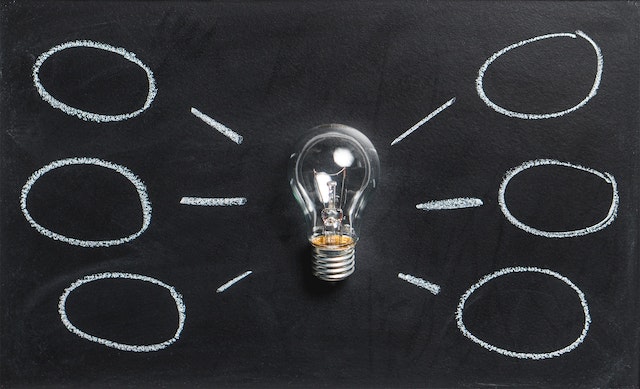 Industry Must Add Raw Material Efficiency to Energy Efficiency for a Successful Green and Digital Transition
Raw material efficiency or energy efficiency? We need both, and Dr Alicia Valero of the CIRCE Institute explains how we can achieve that.

Article by Nicholas Watson
Until now, the world has primarily focused on energy efficiency because of concerns about climate change, but if we want to make progress further towards a circular economy, industry needs to improve both energy and raw material efficiency, according to Dr Alicia Valero, head of the industrial ecology group at the Research Centre for Energy Resources and Consumption (CIRCE Institute).
"The question is: energy efficiency or raw material efficiency? The answer is easy, we need both, because both are extremely important," Dr Valero said during her webinar, the second in a series to celebrate Group-IPS's 30-year anniversary, which will look at a variety of global challenges, including technological innovation, sustainability, diversity, the future of business, and manufacturing.
The depletion of raw materials is a growing concern for global industry amid the green and digital transition. Research by the CIRCE Institute shows that 1 gigawatt of power produced with wind energy requires about 25 times more raw materials than with conventional power plants.
And it is not only about the quantity of raw materials but also the quality. Clean energy technologies such as wind require scarce materials like rare earths, including neodymium and dysprosium. "And wind energy is not the most demanding technology in terms of raw materials… The electric vehicle is truly a mine on wheels," Dr Valero said.
Every year, the world is using more and more raw materials. During the 21st century, just in 22 years, we have extracted as much copper as in the whole of human history. And this is repeated for many other commodities, like gold, silver, zinc, nickel, cobalt and lithium at similar rates.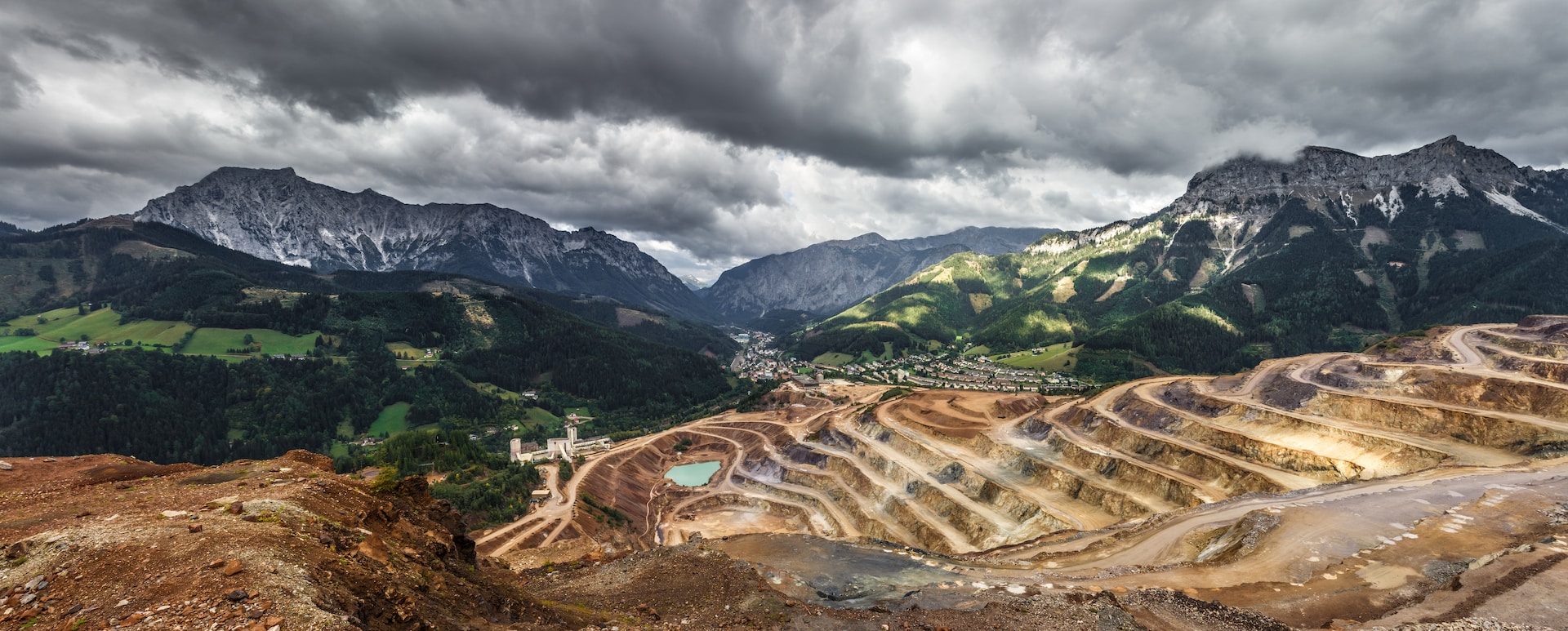 This is resulting in a growing mismatch between demand and supply. An International Energy Agency (IEA) study showed that clean technologies in 2040 versus 2020 will demand 40 time more lithium, 25 times more graphite, cobalt and nickel, and seven to eight times more manganese and rare earth elements.
Yet another piece of CIRCE research showed that raw material demand for the energy transition between 2016-2050 could be greater than reserves for about 14 elements, including silver, cobalt, chromium, copper, gallium, indium and lithium. "Europe is in trouble because we are completely dependent on such scarce raw materials," she pointed out.
Looking at battery manufacturing, China controls 64% of global graphite mining, 75% of cobalt refineries, 78% of cathode production, and 91% of anodes. It's no surprise, therefore, that China markets seven out of every 10 battery cells in the world.
"We have similar figures for other technologies, for instance the permanent magnets in wind turbines and China provides 94% of those to Europe," she said, adding that the EU's critical raw materials list is updated every three years and is continually increasing.
The challenge from the EU's point of view, therefore, is to have at least 10% of the bloc's annual consumption extracted domestically, at least 40% of annual consumption processed domestically, at least 15% of annual consumption recycled domestically, and not more than 65% of annual consumption of a particular strategy raw material from a single third country.
How is this achievable?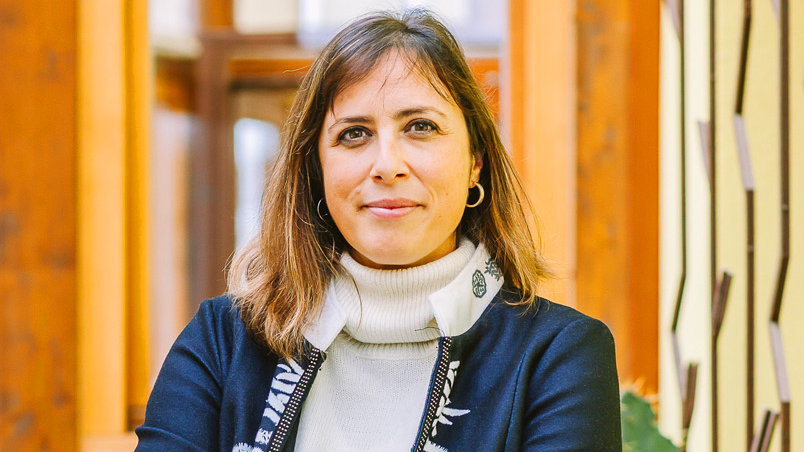 Do you want to learn more?
Check out full on-demand lecture, where Alicia explain how your business can prepare for the future and optimize the usage of raw materials in the face of increasing scarcity.
The first option is to increase reserves of a raw material, both at home and abroad. But looking at the case of copper shows the scale of the problem. By 2035, demand for copper is predicted to double, yet discoveries of new fields have been falling dramatically over the last decade from 50 mega tonnes per year to 8 Mt/y. And 80% of new finds are actually due to existing field reclassification.
The consequence is that mines are becoming exhausted, with peak production of most essential minerals expected to be reached before the end of the 21st century. At the same time, ore grades are declining, and the lower the grades, the more energy required to extract – and this increases exponentially.
With higher extraction costs, it will become increasingly profitable to extract ore from the technosphere – that part of the environment which is modified by humans – as well as from tailings, which are leftover materials from the processing of mined ore.
"We really need to develop advanced and clean mining and refining technologies to deal with lower ore grades and the recovery of critical raw materials from tailings, for example closed-loop water use and renewable energies when possible," she said. That means in Europe mining must adhere to the highest quality social and environmental standards.
Another way to meet the raw materials challenge is to foster a circular economy – a model of the economy that keeps materials, products, and services in circulation for as long possible. Key to this is recycling, yet recycling strategies are still very much in their infancy.
The CIRCE Institute looked at the amount of electric and electronic equipment (EEE) on the Spanish market, which has very valuable raw materials within it. During the period 2020-2021, about 60% of thevalue of the raw materials contained in EEE is already waste, with most of the losses (82%) due to a lack of collection. What is collected provides mostly aluminum (50%), while 99% of the CRMs essential for the green and digital transition are lost.
While the supply of silver in waste EEE might be enough to cover annual demand in Spain, this would only be the case if we are able to recycle everything. Unfortunately, this runs up against another problem: chemodiversity in common products. This trend of increasingly complex products and materials in products means that scarce elements are very difficult or even impossible to recycle.
"There is a paradox where more efficient technologies are less efficient from a raw material point of view," Dr Valero noted. "Mixing is the most entropic process that exists, so we need to keep purity as much as we can and avoid high-entropy alloys."
Given metal mixology implies irreversible losses at the end of life of any product, we cannot talk about a strictly circular economy: "Thermodynamically speaking, there is no circular economy but a spiral economy, because each cycle we lose a little bit."

For a better spiral economy, Dr Valero said the world needs to move to a part-to-part strategy, whereby a product should not be a source of materials but a source of spare parts: "We need efficiency not only in products but in processes, and here I propose the 'dis-factory'… In the design of any product, we need to make sure that the production line is able to dismantle the same product it has created."
In summary, Dr Valero said that together with designing new and more efficient processes for tailings extraction, and designing new and more efficient recycling processes, the challenge for metallurgists and product designers is to design recycling and recovery strategies right at the very beginning of the life of any product.
"The age of abundance is over, raw materials supply is in decline, but it is not an economic issue, it is matter of ecology, of physics, of the Second Law of Thermodynamics," she concluded. "The sooner industry recognizes and begins to work on this scenario, the better prepared we will be."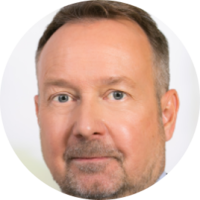 Nicholas Watson
Editor with the Balkan Investigative Reporting Network (BIRN)
An award-winning journalist, Nicholas has worked for almost 30 years in Asia, the US and Europe, writing for publications such as the Financial Times, Politico Europe, TheStreet.com, Axios, International Herald Tribune TV and Knight-Ridder News. He was also co-founder and managing editor of Business New Europe.