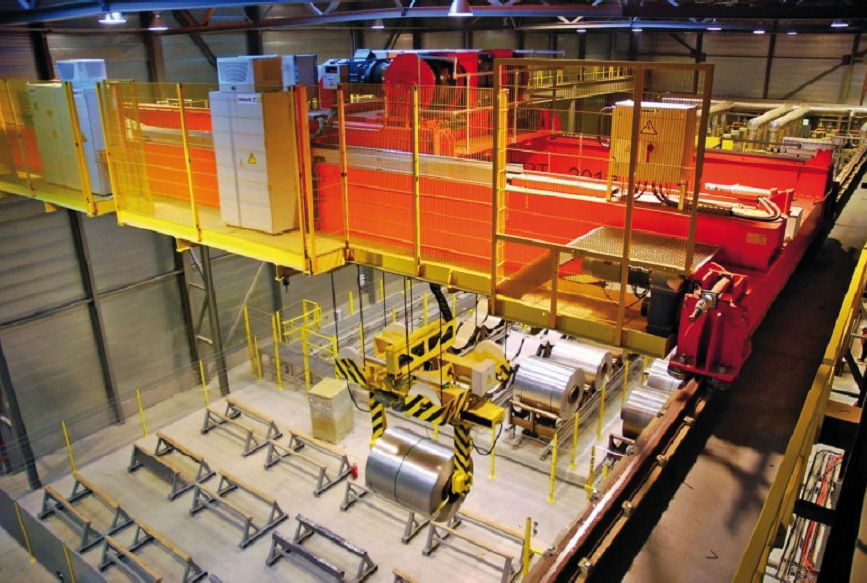 Wide Cold Rolling Mill (WCRM)
Aleris Aluminium Duffel BVBA, Belgium, 12/2010 - 11/2012

Aleris is a global leader in aluminum rolled and extruded products, recycling and specification alloys. With a global headquarter in Cleveland (Ohio), Aleris has more than 40 production facilities throughout Europe, America and Asia.
The facility in Duffel was founded in 1946 with major equipment as a CALP (Continuous Annealing Line with Pretreatment) and a 148 inch hot rolling mill. Key products produced in Duffel are sheets and coils, plates incl. hard alloys and customized specialities.
Due to the increasing market demand for automotive and aircraft applications, Aleris set up a new Wide Cold Rolling Mill (WCRM) including auxiliaries complex on their site in Duffel, which will process large aluminum coils.
The WCRM project consists of a Wide Cold Rolling Mill where coils will be passed a few times depending on the needed thickness of aluminum coils. Additionally the projects contains 2 new batch furnaces, an air washer system and an automatic high bay storage.
Principal project data
Full EPCM for a Wide Cold Rolling Mill
Scope IPS
Strategic Consultancy
Project Risk Analysis
Investment Proposal
Plant Master Plan
Project Feasibility
Process Description
Plant Logistics + Layout
Project Definition File & budget
Overall Time Schedule
Project Preparation
Permitting & Procurement
Extended Basic Design
Detailed Time Schedule
Engineering Foundations
Project Management & Realization
Construction Management
Cost Control
HAZOP & ATEX Studies and CE
Certification
IPS operational unit(s)
IPS Belgium sa
IPS Bulgaria Ltd.
IPS Germany GmbH
IPS Spain sa