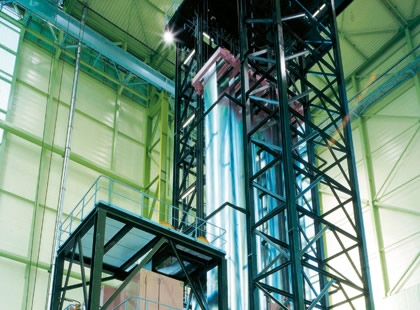 New Hot Dip Galvanising Line
Thyssen Kruppstahl, Germany, 04/2000 - 10/2001
Primary
Project realization
Project preparation
Germany
ThyssenKrupp Steel Europe AG is one of the world's technology leaders in carbon steel flat products. With around 29,000 dedicated employees and highly efficient production facilities, the company supplies intelligent steel products for the innovations of tomorrow. This project was executed in Dortmund.
The IPS Team has been assigned with the coordination of the most critical part of the plant, between cleaning section and the cooling tower. This area includes the furnace, the snout, the zinc pot including its auxiliary equipments, the galvanizing equipment, the air knifes, the jet cooling and the water quench.During the ramping up phase IPS supported and coordinated the commissioning of the whole plant including logistic, transport, infrastructure and time scheduling.
Principal project data
Project definition and –realisation of a new Hot Dip Galvanizing Line (FBA8) for ThyssenKrupp Steel in Dortmund.The design of the plant won the "European award for steel structure".
Scope IPS
Project Realisation
Layout
Time schedule
Coordination of commissioning
IPS operational unit(s)