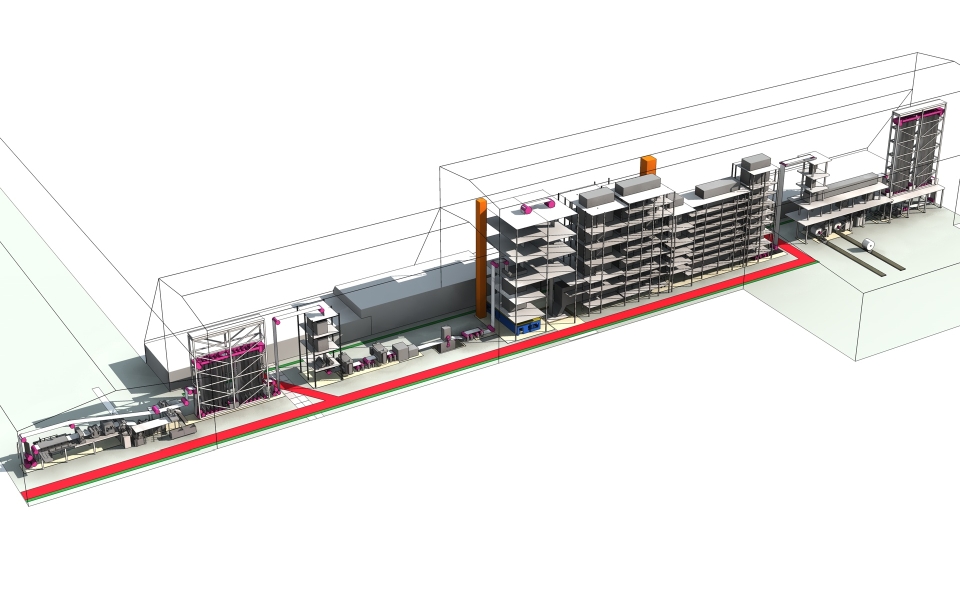 Hot Dip Galvanizing Line
CORUS STAAL BV , Netherlands, 10/2004 - 10/2007
Primary
Netherlands
Project preparation
Project realization

Corus is a nederland-britany company, which produces Steel and Aluminium. Corus was created in 1999 after the fusion of the Nederland's company Koninklijke Hoogovens with British Steel and taken over by the Indian steel producer Tata Steel in 2007.
IPS supported the project preparation for the erection of the new hot dip galvanizing line in Ijmuiden. Besides the equipment, Corus also planned:
Storage area for 200 coils of up to 48t/coil
Auxiliaries with maintenance shops
Outside storage with packaging and train loading with approximately 150 coils
Principal project data
Planning of a new Hot Dip Galvanizing Line for steel strips.
Main equipment:
Production bay
Furnaces
Zinc pot with approx. 350t zinc
Nitrogen buffer and cooling tower
Scope IPS
Basic layout preparation
Layout coordination
Overall time schedule
Detailed time schedule
Support of project management
Project administration
Cost control
IPS operational unit(s)
IPS Belgium sa
IPS Germany GmbH