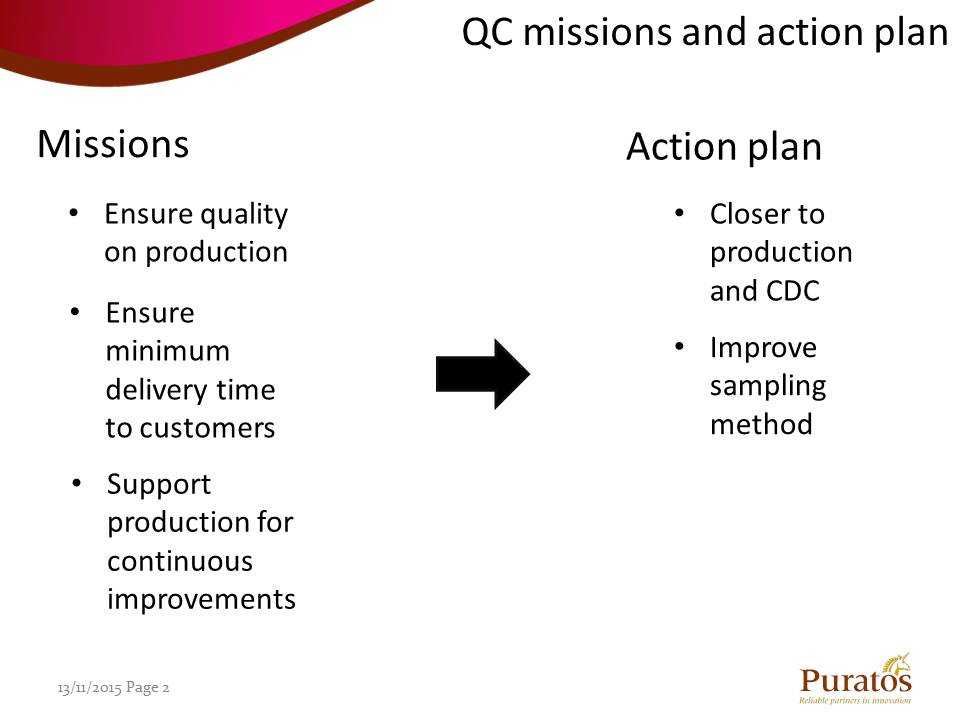 Feasibilty Study - Laboratories
Puratos NV/SA, Belgium, 10/2015 - 12/2015
Food and Beverages
Project feasibility
Belgium

Puratos in an international group with a full range of innovative products, raw materials and application expertise in the bakery, patisserie and chocolate sectors.
The Quality Control department of Puratos assigned IPS with a feasibility study in order to investigate the move of their laboratories on the site of Puratos in Groot-Bijgaarden, Belgium.
First of all, missions and objectives for the coming years have been defined. Based on that information different options have been selected (picture left) and compared (picture above).
Principal project data
Feasibility Study - move of laboratories
Scope IPS
Project Feasibility
IPS operational unit(s)