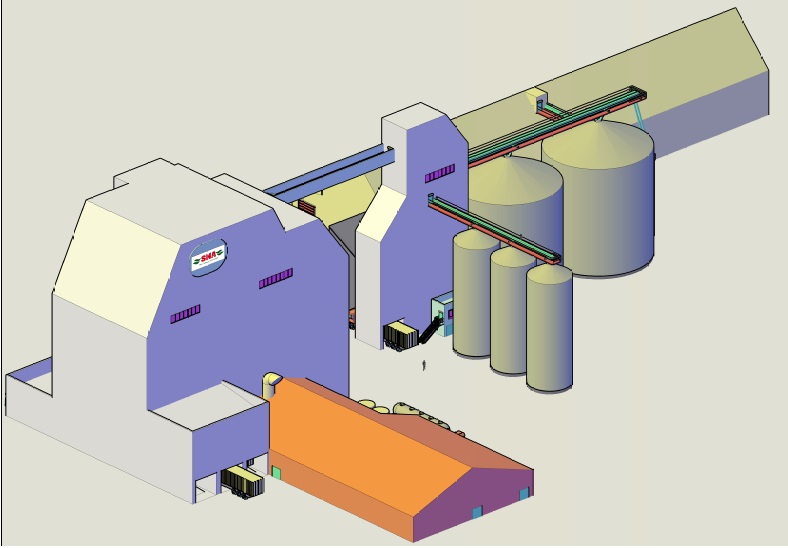 Construction of new Animal Feeding Plant
Poulina Group Holding, Tunisia, 08/2013 - Ongoing
Food and Beverages
Project realization
Project preparation
Tunisia

SNA is present in the market of livestock's food since 1976. It is the trademark property of the Poulina Group Holding; it is the first Tunisian exporter of vitaminized mineral compounds. SNA is the leading Tunisian firm in manufacturing compounded foods and VMCs certified HACCP and in the processing and production of VMC's.
The purpose of the project is the construction of new Animal Food plant producing:
Foods Compounds (complete and complementary) with the three forms of presentation (Flour, Granulated and crumbled) are intended for all livestock (poultry, ruminants, rabbits and dogs).
Compounds Vitamins Minerals (CMV) which are intended for use as ingredients in compound feed. The CMV contain macronutrients (Ca, P, Mg, Na, Cl, K, ...), trace elements (Mn, Cu, Zn, Fe, Se, Co, I, ...), vitamins (A, D3, E, K3, B vitamins) and other food additives (amino acids, enzymes, coccidiosis, ...)
Storage of Raw material: corn, soybean meal and alfalfa.
In order to develop its production capacities, PGH asked EMPI (Group-Ips) for assistance for the construction of the new animal food plant at Jbel Oust.
Our Scope consists on:
Civil detailed engineering
Steel Structure detailed engineering
Principal project data
New Animal Feeding Plant with a capacity of 60t/h
Scope IPS
Project Preparation
Detailed engineering:
Civil
Steel structure
Shop fabrication drawings
Tender packages
Project Realization
Procurement Management
Construction Management
Project Coordination
IPS operational unit(s)