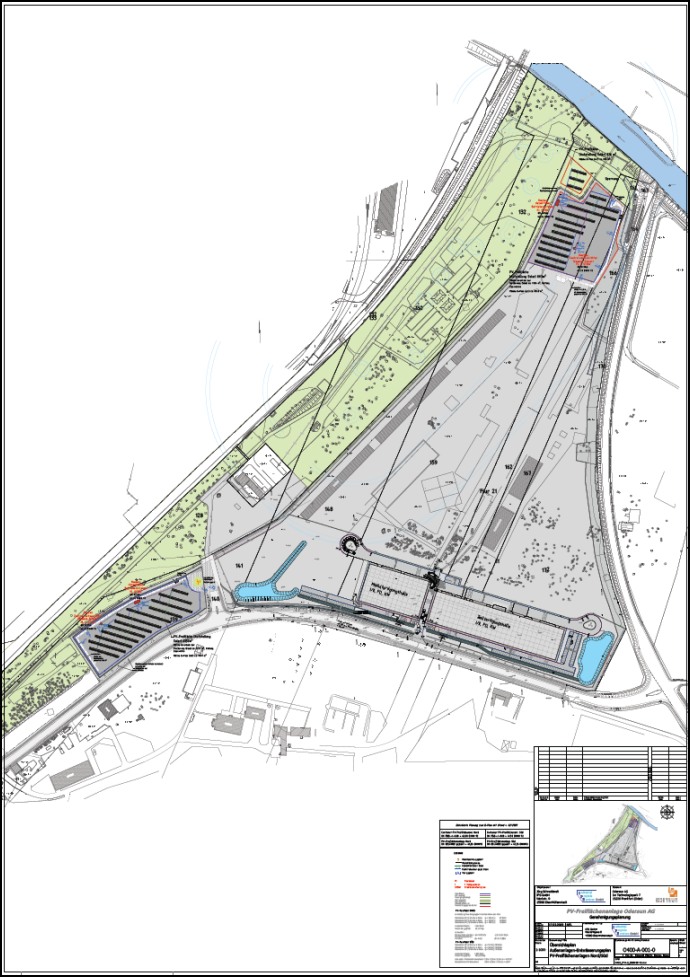 PV Test Area
Odersun, Germany, 03/2009 - 09/2009

Odersun AG runs two production sites for photovoltaic modules in Germany area: SunOne in Frankfurt, Oder and SunTwo in Fürstenwalde, Spree. In the process of a further development of the production site, Odersun AG erected two photovoltaic plants in Fürstenwalde.
Pholtaic modules produced in the factories SunOne and SunTwo are used on the sites. The plants are run as an open area and allow a natural plant cover of the ground. By this, the impression of a harmonic development is given. The erection of both sites was finished in 2009.
Principal project data
In the open space plants, different sizes of modules are installed with various inverted rectifiers. The modules are based on pedestalles in a fixed angle, optimized corresponding to the arrival angle of the sun. The electricity is fed into the electric network of a regional supplier.
Scope IPS
Layout
Project preparation
Project definition
Construction permitting
Project supervision
IPS operational unit(s)