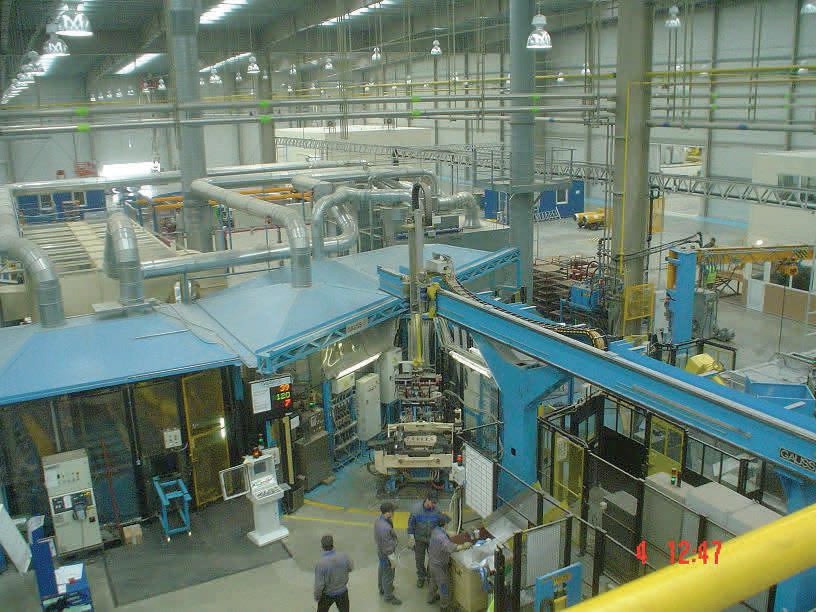 Montupet Factory in Rousse
MONTUPET, Bulgaria, 05/2006 - 09/2008
Primary
Buildings
Bulgaria
Project feasibility
Project preparation
Project realization

Montupet is a French-owned aluminum foundry and has long been recognized as an industry leader in the manufacture of complex cast aluminum components for the automotive industry worldwide. The Montupet Group comprises seven foundries in France, UK, Spain, Mexico and Bulgaria.
This project was realised in the industrial park of Rousse in less than 3 years and provided 150 new working places. The long-term strategy of Montupet for the new plant in Rousse was to become main production company in Europe. The production of the new plant including cylinder heads, manifolds, brake cylinders, structure parts or wheels is destined for export, mainly for Europe.
In May 2006, aiming to optimize their project realisation, Montupet S.A. appointed IPS (Industrial Projects Services) as the Project Manager, Lead Design Engineer and Owner's Representative for their Bulgarian project.
Principal project data
Stage I: Construction of a plant of 55.000sqm for Aluminum Automotive Parts in Rousse, Bulgaria.Stage II: Extension of the existing plant by 10.500sqm.Budget: Stage I 40 Mio €, Stage II 16 Mio €
Scope IPS
Project Preparation
Permitting
Chief designer for heavy machinery, foundations, process
Budget & time schedule
Inquiries & Procurement
Project Realisation
Site Management
Health & Safery Coordinator
Owner's Representative on Site
IPS operational unit(s)
IPS Belgium sa
IPS Bulgaria Ltd.
IPS Spain sa