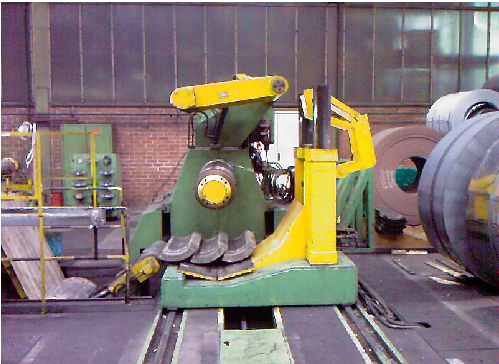 Modification of Straightener
Giebel, Germany, 04/2007 - 07/2007
Primary
Project realization
Project preparation
Germany

In the 1930s Ewald Giebelsen founded a cold mill plant in Iserlohn – the former Ewald Giebel GmbH & Co. KG – which is part of the KNAUF INTERFER GROUP since 2005 and is currently named Giebel Kaltwalzwerk GmbH. The company produces refine and unrefine cold strips as well as sheets.
Overview product range:
Cold rolled strip steel and cold strip with thin sheets.
Surface treated strip steels, that are electrolytic galvanized.
Packaging steel strip
Principal project data
In cooperation with the company CORUS the straightener has been automated, modernized and rebuilt in another bay.
Scope IPS
Preparation of the engineering
Layout coordination
Project coordination
Project realisation
IPS operational unit(s)