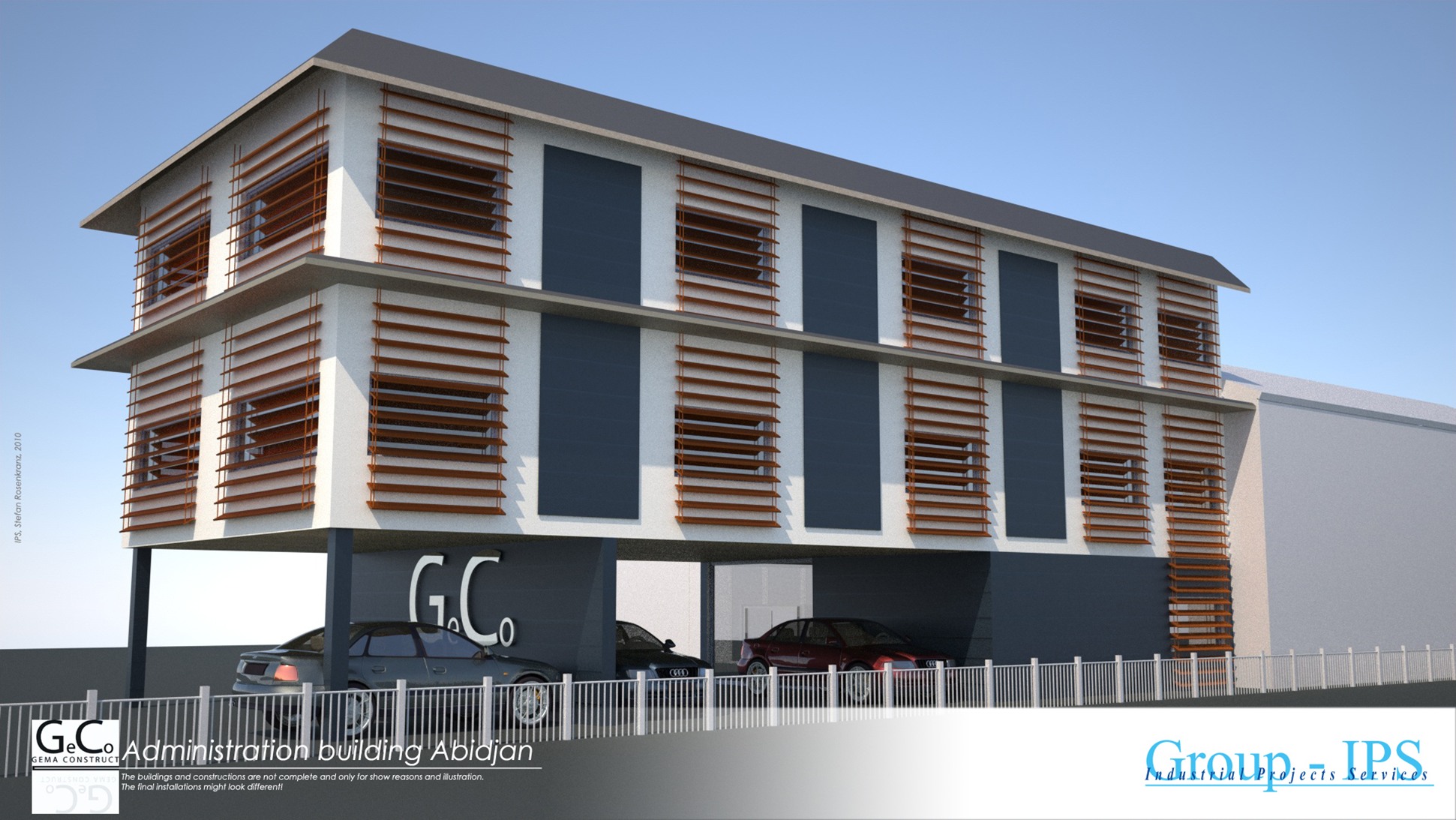 New administrative Building
GEMA CONSTRUCT SA, Ivory Coast, 03/2010 - 12/2010
Define
Buildings
Project preparation

Gema Construct (GeCo) is a SME specialised in steel and boiler construction as well as ferrous & non ferrous foundry, established in Ivory Coast since 1996. The company employs about 50 to 200 people full time, depending on workload.
Their main job is turnkey industrial construction mainly in Ivory Coast within different sectors. They have competences in electricity since three years and are currently developing in civil works.
In 2010, GeCo decided to relocate his production site. Within this context IPS was contracted by GeCo to elaborate a new master plan and to design the new administrative building.
Principal project data
Rehabilitation of a new production site for Gema Construct including a foundery, a workshop of about 3700m² for Gema Construct and administrative buildings
Scope IPS
Project Description
Masterplan
Budget
Architectural drawings
3D
Bill of quantities
IPS operational unit(s)