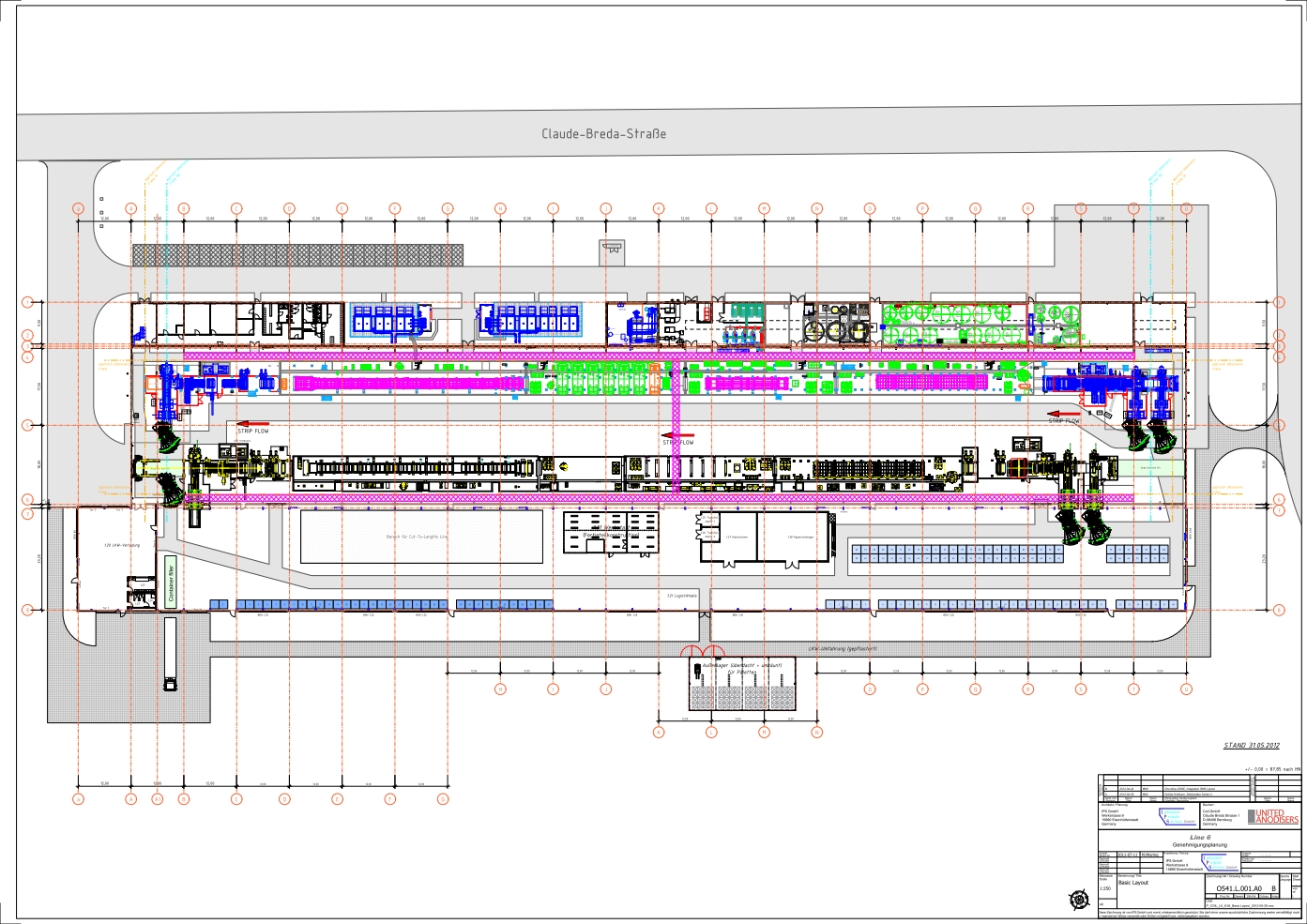 2nd Continuous Anodizing Line (Line 6)
COIL, Bernburg, Germany, 03/2011 - 03/2018
Primary
Germany
Project preparation
Project realization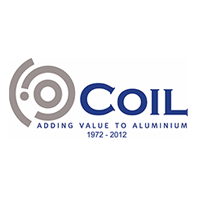 The company COIL GmbH is performing continuous anodizing and colouring of aluminum sheets. The headquarter of COIL is in Landen, Belgium. The anodizing (rising of an oxide layer) and the colouring of aluminum sheets were used for the building industry and several other industies since 2004, is performed at the site in Bernburg.
Back in 2003 a master development plan has been elaborated for the new Bernburg plant of Coil. The master development plan considered two continuous anodizing lines of which the first one has been built and commissioned in 2004.
Today, Line 6 and a new logistics bay are also build-up. The existing office building had some modifications to integrate this growing. The next step is to automatize the transport of the Coils from the old line to the new logistic bay to let the entire production hall free of forklift. This will enable a fully automated handling of the Coils in the production hall for both lines.
Principal project data
Placement of 2nd line and new logistic bay
Scope IPS
Project Feasibility
Process Description
Plant Logistics
Project Definition File
Layout
Overall Time Schedule
Budget
Financing
Project Preparation
Permitting
Extended Basic Design
Procurement
Project management
Project Realisation
Project management
Erection & Commissioning
Health & Safety coordination
Automation
IPS operational unit(s)
IPS Belgium sa
IPS Germany GmbH
IPS Spain sa