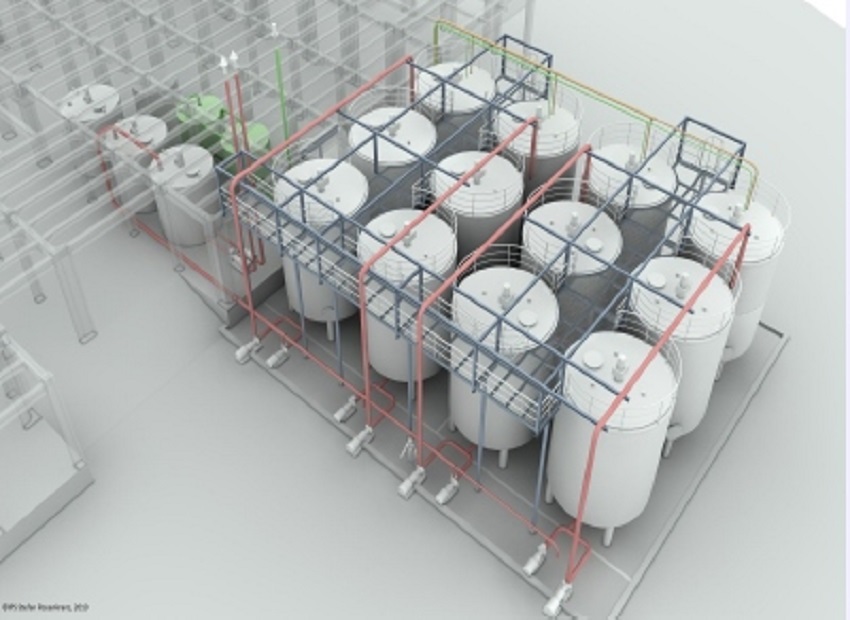 Process Optimisation
Citrique Belge, Belgium, 06/ 2010 - 10/ 2011
Chemicals
Project realization
Belgium

Citrique Belge s.a. produces citric acid based on a biological process. Citric acid is a weak organic acid, which serves as a natural preservative and can also be used to an acidic, or sour taste to foods and soft drinks.
Currently, the biological acid solution, which contains a part from citric acid and a lot of other components, is purified by forming tricalciumcitrate (TCC) and separation of this solid from the biological acid solution. However, by forming dicalciumcitrate (DCC) instead of TCC the use of chemicals could be limited.
The formation of dicalciumcitrate DCC requires high temperature as well as a longer reaction time. Therefore, a new tank park and product recycling will be installed. Additionally, the existing installations have to be modified and extended.
Principal project data
Process optimisationproject that will thoroughly change thepurification process of citric acid.
New tank park
Modification/ extension of existing installationst
Scope IPS
Project Preparation
Project Realization
P&IDs
Budget and budget tracking
OTS and follow-up
Extended basic engineering
Procurement
Site coordination
Commissioning and training
Documentation and CE
IPS operational unit(s)