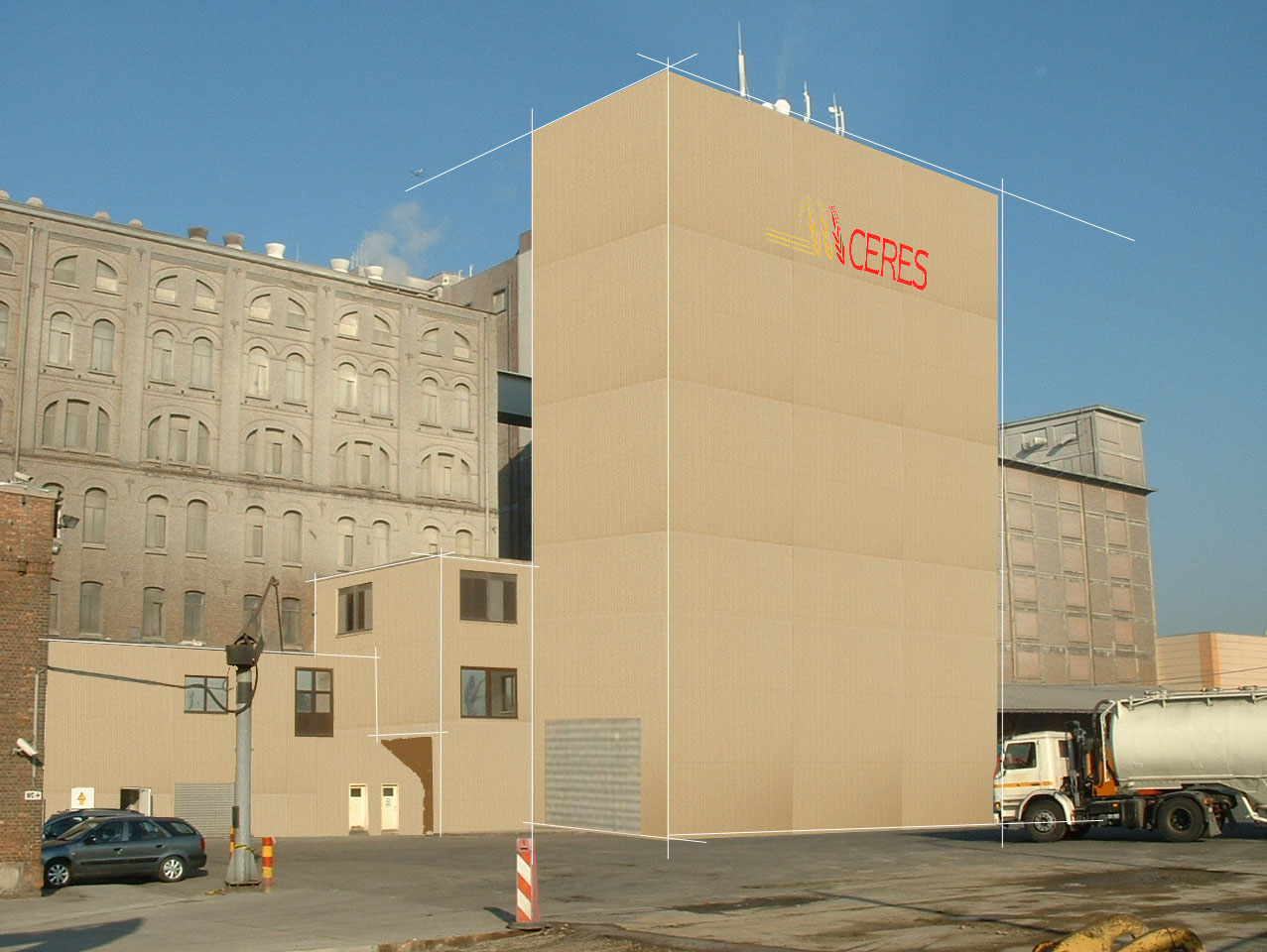 New Flour Silos
CERES SA, Belgium, 10/2003 - 12/2004
Food and Beverages
Project preparation
Project realization
Belgium

CERES is one of the biggest miller in Belgium with a large variety of flour products. The flour products are available in bags or in large volumes. In order to further improve performance and flexibility, the CERES's main production site in Brussels expands its bulk storage and loading capacity.
The new storage silos and loading facility use the latest technology for mechanical and pneumatic transport in order to further improve performance and comply with sanitary regulations and security directives.Simultaneously, the loading equipment of the existing bulk stand is being revamped both electrically and mechanically.
The new technological equipments consist of:
28 steel silos of different volumes
4 vertical beams, anchored on pile foundations on supporting steel structures
Pneumatic and vibrating extractors, pneumatic and mechanical transport
Centralized and individual aspiration and filtration
Weighbridge
PCS7 based SCADA (Supervisiory Control and Data Acquisition)
Principal project data
Construction of a new bulk storage warehouse, including flour loading system for bulk transporters.
Storage capacity: 670 tons
Extracting speed: mechanically up to 60T/h, pneumatically up to 250 T/h
Scope IPS
Project Preparation
Project definition
Basic layout
Budget
Environmental/ building permit
Basic engineering
Procurement and contracting
Project Realisation
Time schedule
Project administration
Safety coordination
Site management
CE-certification
IPS operational unit(s)