Replacement Edge Trimming Shear
ArcelorMital Eisenhüttenstadt GmbH, DE, 07/2006 - 12/2007
Primary
Project preparation
Project realization
Germany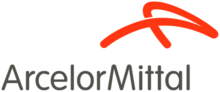 EKO Stahl GmbH together with its former parent company became part of Arcelor Group in 2002. Since the fusion of Arcelor with the Indian Mittal Steel Company in 2006 the company is producing under the name "ArcelorMittal Eisenhüttenstadt GmbH". At present 2.400 employees and 200 apprentices work on site.
In the Cold Rolling Mill of ArcelorMittal Eisenhüttenstadt, formerly known as EKO Stahl, the continuous operating Horizontal Picking Line (Beize 2) in the exist section of two edge trimmers are working. Not long ago in 1978 the installed trimmers are highly advanced and have been replaced by more modern Reversal Heat Edge Trimmers.
With the replace of the old edge trimmer the quality parameters were improved and the time for handling and maintenance were shortened.
Principal project data
Exchange of Heat Edge Trimmer.
Scope IPS
Project Preparation
Comparison of bids
Technical Coordination of Operation and Maintenance department
Technical and commercial negotiation
Preparation of supplier's decision
Time schedule and budget
Project Realisation
Coordination of engineering incl. coordination of the interfaces
Follow-up of time schedule and budget
Preparation of assembly and commissioning
Preparation of acceptances
IPS operational unit(s)