Hot Dip Galvanizingline 2
Arcelor Mittal Poland, PL, 02/2008–02/2009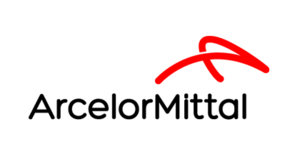 ArcelorMittal Krakow the biggest steel producer in Poland employed about 10,500 People in January 2008. Due to the made investments made in 2004-2007 ArcelorMittal is one of the most modern steel plants of Europe.
Inside the plant area of ArcelorMittal Krakow a huge space was freed by the deconstruction of an old steel plant. At that place, a new Cold Rolling Mill is planned to be erected for continued processing of products coming from the existing Hot Strip Mill (HSM).
As first step of the erection of the new Cold Rolling Mill another new Hot Dip Galvanizing Line (HDGL) was foreseen. Further extension with additional Hot Dip Galvanizing Lines and Hot Rolling Mills was considered by ArcelorMittal Krakow.
The project parameters are:
Capacity : 500.000 t/a
Coil measurements: width: 500 – 1650 mm
Thickness: 0,4 – 2,00mm
Zinc layer: 60 – 500 g/m²
Process speed : 200m/min
Max. Coil weight : 34 tons
Principal project data
Erection of new Hot Dip Galvanising Line, including:
16.500m²
2 uncoilers
laser welder
alcalic precleaning
horizontal furnace
zinc bath: 240 tons
air knives
height of tower: 53m
zinc thickness gauge
skin pass: 10.000 kN roll stress
surface treatment...
Scope IPS
Project Preparation
project definition
specification of technological
and auxiliary equipment
tendering
construction planning and
control
time scheduling
IPS operational unit(s)