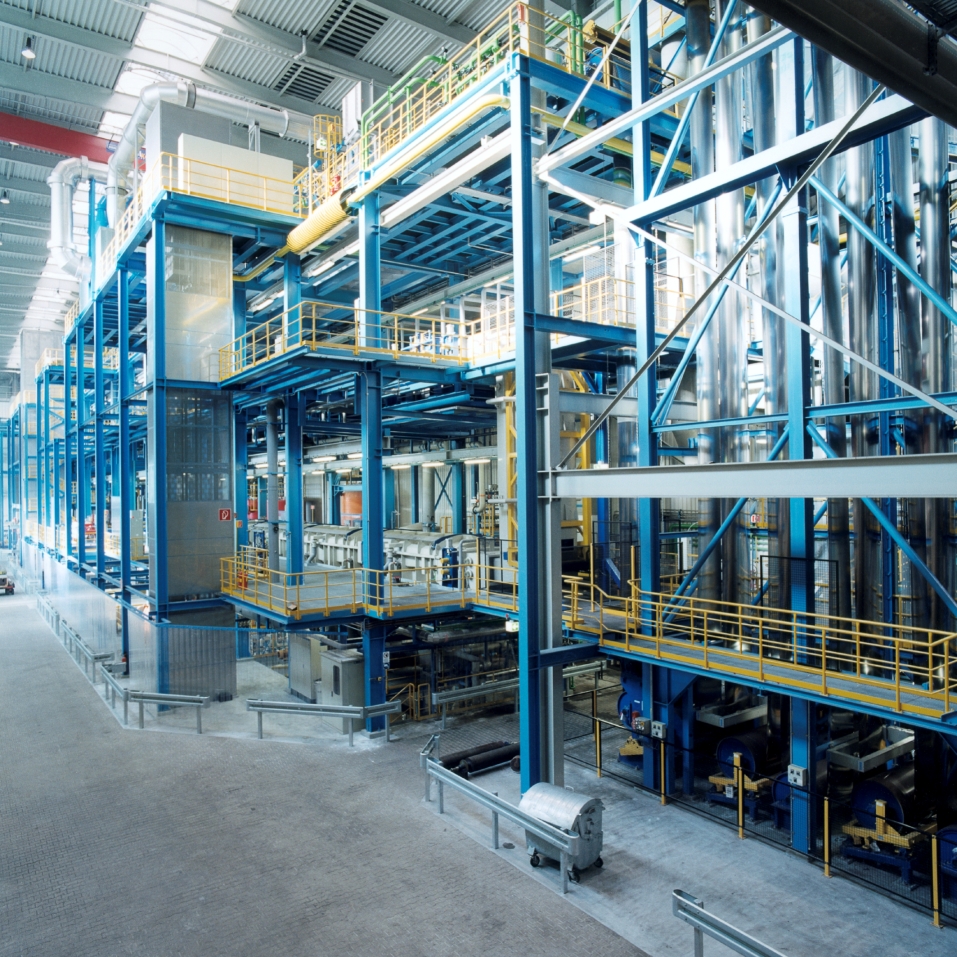 Cold Rolled Line KL3
Andritz Sundwig, Germany, 08/2006 - 12/2007
Primary
Project realization
Germany

ThyssenKrupp Nirosta GmbH headquartered in Krefeld is the largest company of the Thyssen-Krupp Stainless AG, one of the formerly 5 segments of the ThyssenKrupp AG. The TKN GmbH produces flat products made from stainless steel.
Thyssen Krupp Nirosta GmbH and Sundwig GmbH are realized in cooperation with IPS in reconstruction of the cold-rolled line KL3.
The KL3 was almost completely destroyed after a serious fire in the plant of Thyssen Krupp Nirosta GmbH in Krefeld on June 22nd in 2006.
The KL3 is used for annealing, pickling and finishing of cold rolled stainless steel strip.
The dimensions are as follows:
Strip with: 600 - 1,380mm
Strip thickness: 0.2 - 2.0 mm
Line speed: 100-130 m/min max.
Coil weights: 10,000 kg - 30,000 kg
Coil diameter: 610 mm / 2,500 mm
Principal project data
Reconstrcution of cold-rolled line KL3.
Stainless steel – cold rolled (AISI 300 and AISI 400)
Scope IPS
Time scheduling (overall and detailed)
Technical coordination and control
Reporting / project state
IPS operational unit(s)