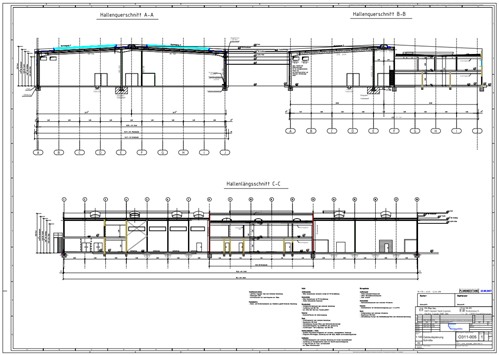 Production Facility for Fine Metals
5N PV GmbH, Germany, 05/2007 - 05/2008
Primary
Project preparation
Project realization
Germany

The mother company 5N Plus is running a production facility in Canada to manufacture specialty metals and chemical products. For its new production site in Germany, which will specialise in pre-products for the photovoltaic industry, 5N Plus choose a site close to some panel manufacturing companies.
Main areas of focus: Preparation of milling and grinding, cadmium electrolysis, recycling, Cadmium cleaning and casting, Cadmium telluride production, finishing treatment equipment, storage area, outside areas including streets and parking places, offices.
Principal project data
Green-field plant for pre-products used in the photovoltaic industry.
Duration: 12 Month
Surface: 11.425m²
Size: 3.920m
Scope IPS
Project Preparation
Layout
Site planning
Technological planning
Building Permit
Procurement / Tendering
Project Realization
Project management
Layout / Administration
Time schedule
Budget
Site management
Safety
Documentation
CE Certification
IPS operational unit(s)