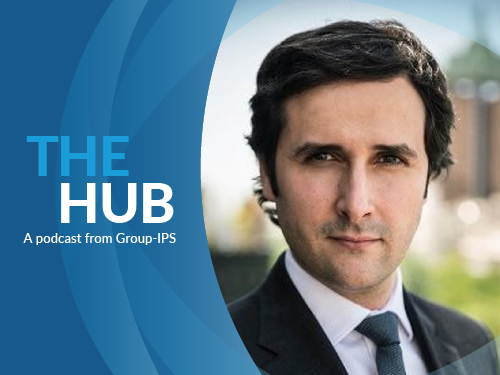 Welcome to The Hub
Listen and subscribe to the brand-new Group-IPS podcast.
We're thrilled to announce the launch of The Hub, a podcast from Group-IPS. Every other Thursday, we're sitting down with the brightest minds at Group-IPS to hear what they've learned about engineering, innovation, and the future of business. Each 20-minute episode is packed with insights you'll be able to put to use whether you're a C-suite executive, a solo entrepreneur, a motivated engineer, or simply an individual who's curious about what's coming next.
In our first-ever episode, we're talking about the elephant in the room: the coronavirus pandemic. Our ways of working have been upended, and the full economic impact of the virus remains to be felt. But the pandemic has presented us with many opportunities to begin to build a path forward to a stronger, more sustainable future. Group-IPS CEO Juan Sanchez Chatar sat down with our producer to explain exactly what those opportunities are.
Listen below and subscribe to The Hub in Apple Podcasts or Spotify.