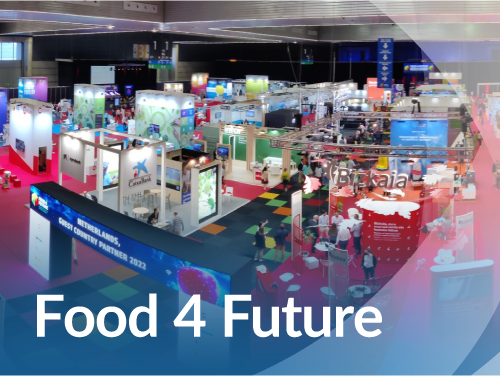 "We are living a food revolution," believes Jean-Marc Meynard
In Group-IPS, we appreciate an innovative mindset, as its something that runs deeply in our DNA. We always strive to be aware of all the latest technologies and initiatives in different sectors. The Food & Beverages segment isn't any exception, and that's why we decided to attend Food 4 Future Bilbao Foodtech World Summit. Ambassadors of Group-IPS who visited the event were Marti Marti Rivera, Food & Beverages business unit manager for Group-IPS Spain, and Jean-Marc Meynard, Food & Beverages business unit manager for Group-IPS Global.
They enjoyed numerous engaging lectures as well as meeting many innovative and interesting companies from all over the world, from the USA to Spain and Israel. But what sparked our interest the most was start-ups processing insects in various ways, companies developing technologies for producing gluten-free products, producing cultured meat, and even cultured milk.
"At Group-IPS Food and Beverages business unit, we weren't used to visiting fairs like this before," admits Jean-Marc and continues" but after Marti Marti and I spent one day at Food 4 Future, we decided to attend them more in the future." Jean-Marc and Marti Marti attended largely to be more aware of what's happening on the market and get to know all the trends leading to tackling SDGs like Zero Hunger or Good Health and Well-being. Another motivation was to establish how Group-IPS should approach its presentation at such events going forward.
To sum up his experience at Food 4 Future Jean-Marc says: "The companies that attended the event are precisely the ones that need our help scaling up before fully entering the industry." Marti Marti adds: "I dare to say we are living a food revolution. The way we think of food, sustainability, and animal welfare is rapidly changing, and I believe that as a company we have a responsibility to take part in creating a better future for our offspring."