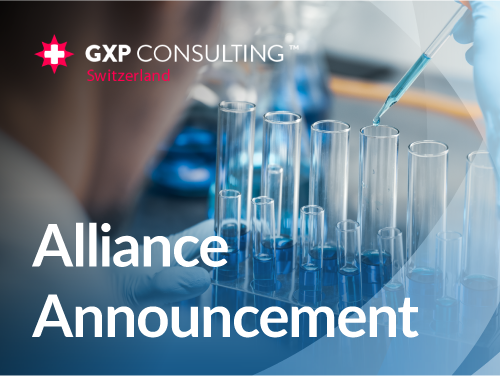 Thanks to our new partnership with GXP Consulting, we are levelling up our services in life sciences.
We've teamed up with GXP Consulting to provide the highest quality for our current and upcoming EPCMQ projects in life sciences.
- Serbia
Life sciences
- Switzerland
We are proud to announce that we have reinforced our services in four major life sciences segments, including biotechnologies, pharmaceuticals, cosmetics, and medical devices. Cooperation with GXP Consulting allows us to provide our customers with a bigger and better team from the initial beginnings and conceptual design to the qualification and validation of their project activities.
We chose to unite with GXP Consulting because of its excellent reputation and expertise, and because it aligns with our visions of providing the highest quality services while respecting deadlines, a desire to grow internationally, and because it, like us, puts the end customers first.
GXP Consulting was founded in 2014 in Lausanne, Switzerland. It is a human-focused company centered on patients, customers, and consultants, and specializes in commissioning, qualification, and validation of EPCMQ projects in biotechnology, pharmaceutical, cosmetic, and MedTech fields. While their headquarters are based in Lausanne, they also have an office in Basel. In less than 5 years after the brand was established, it became the leader in its segment in the Romandy region, and nowadays has more than 47 satisfied customers. The GXP Consulting team already consists of 60 experts, and the company plans to grow internally and internationally in the coming years.
"By cooperating with such a great, flexible, and mobile partner like GXP Consulting, we can deliver added value to our customers and become a one-stop-shop providing them with comprehensive services by covering all the steps of their project's life cycle," says Nicolas Dubois, Head of Life Sciences at Group-IPS.