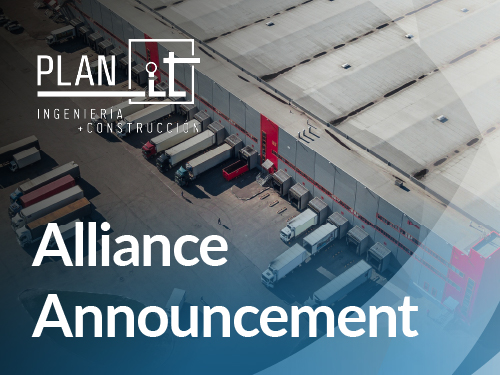 Plan IT becomes Group-IPS's partner for the South American region
- Perú
Project Management
Engineering
Thanks to entering into a partnership with a renowned Peruvian company Plan IT, we can assure our customers they will have the necessary support in Peru. It also widens opportunities in this interesting and emerging market to Group-IPS, while Plan IT's customers will be able to benefit from our expertise and experience.
The renowned project management and engineering company Plan IT has become our partner for industrial projects in South America. "Our aim was to get physical coverage for Peru. From time to time, we get contacted by customers and we want to have Plan IT there to be able to quickly react and be ready in terms of engineering and project management capabilities," explains Julián Sáenz Escuder, Corporate Development Manager of the International Business Unit at Group-IPS.
Group-IPS and Plan IT have already worked together on a project in the past. "It was about five years ago, on a project in the primary sector in Peru, and we enjoyed the cooperation.," says Julián Sáenz Escuder. Since this cooperation proved to be beneficial for both sides, the companies decided to officialize the partnership and are already working on another potential project.
Plan IT's experts have more than forty years of experience in the construction industry. They cover several sectors, from the commercial, hospitality, health, mining (non-mining processes) and even urban planning. They are dedicated to the development of industrial buildings as much as we are, and they are aligned with Group-IPS in the usage of design technologies such as BIM, as well as in project methodology, which makes us great partners for future projects. Furthermore, both companies engage in innovative practices to enhance the production process and are committed to sharing this valuable expertise for the benefit of the clients.