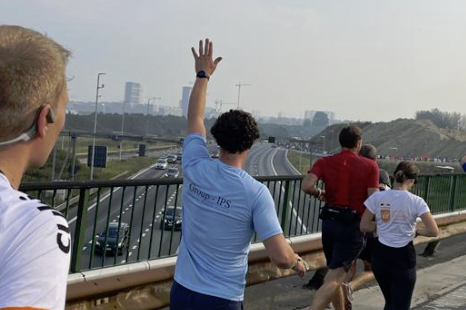 Part of the IPS team in Belgium finished the AG Antwerp 10 miles
Congratulations to IPSers who finished the AG Antwerp 10 miles on 10 October 2021.
One of Belgium's most popular running events, with over 35,000 participants, was a great opportunity to benefit from all the training, enjoy the beautiful views, while also showing amazing team spirit.
The run is a tradition for the team in Antwerp and the course actually goes around the IPS offices. William Beyst summed this year up: "It was really great. We all had a lot of fun. We were tired but totally satisfied." Well done and good luck next year, team!