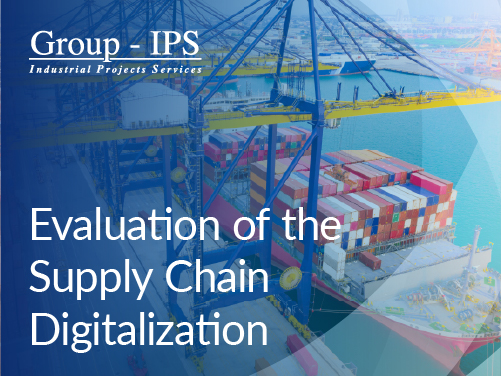 New survey analyses the degree of Spanish supply chain digitalization
The Observatory of Industry 4.0 has organized, in collaboration with SAP and Group-IPS, an analysis of the degree of supply chain digitalization with the participation of companies from several sectors. The survey shows that 65 % of Spanish companies have limitations in the visibility of their supply chain. The main priorities for interviewed companies are digitalization of their logistics planification, production, and execution. Technologies seen as the most useful for these tasks are, according to the survey, IoT, Analysis, and Artificial Intelligence.
Digital Supply Chain & Operations
84 % of those surveyed, however, do not use IoT technology to gather operative information or supervise assets in real time. It has become readily apparent that supply chain digitalization is inevitable. The end of 2020 did show nearly 70 % of Spanish companies seriously considering investing into the supply chain. There were also 65 % of companies with all sorts of limitations, e. g. lack of a team of business architects and unintegrated portals. The percentage of companies using an integrated portal is rather low.
Agility, productivity, connectivity, and sustainability are the dominant pillars for logistics and operations development. It is noteworthy that 60 % of surveyed companies are in the process of implementing an Industry 4.0 strategy and 40 % are in their first pilot projects or developing their vision of Industry 4.0.
At IPS, we are aware that the digital world and emerging technologies have provided supply chains with different tools, altering the traditional ways of working. For this reason, the services offered by IPS in the field of digitalization, within the industrial operation, have become one of our main pillars. Our mission is to help our customers achieve their visions, goals, and to stand out on the market.
Find out more about our services for digital supply chain.