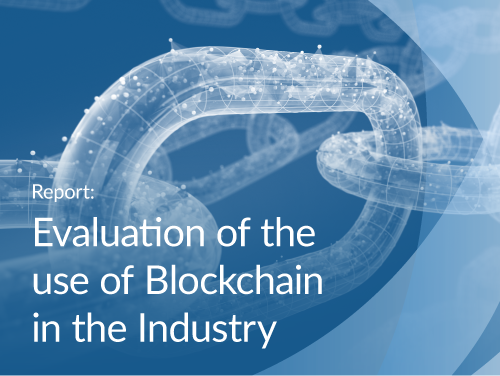 New study evaluates the use of Blockchain in the Spanish industry
Pioneering technologies like Blockchain can be beneficial tools for Supply Chain digitalization. And because at Group-IPS we believe that digitalization is the future, we always seek innovations that will accelerate the revolution in how society trades and interacts. In cooperation with Observatorio de la Industria 4.0, we hosted an event at Group-IPS Spain, which was dedicated precisely to this subject, and evaluated Blockchain use in the Spanish environment.
Spain
Digital Supply Chain & Operations
During the event, moderated by Carlos Nieva, three speakers talked about Blockchain in the context of the Spanish industry. Andres Garrido's, ChainGO, topic was Blockchain in the Supply Chain. The presentation of Nuria Acinas and Luis Enrique Corredera from Deloitte was dedicated to product traceability in the value chain, and IPSer Antonio Luis Molero Senosiain introduced Blockchain concepts and a report developed to evaluate the use of Blockchain in the Spanish Industry. In his report "Evaluation of the use of Blockchain in the Spanish Industry" he introduced the basics of Blockchain as a technology and presented the main conclusions of the report.
What were the results of Group-IPS and Observatorio study? For example, 20 % of respondents would find Blockchain as a good solution for managing some part of their value chain – 15% using public networks, and 5% using public permissioned networks. Another interesting finding is that 65% of respondents claimed that their companies had studied the adoption of Blockchain technology, focusing mainly on supply chain management, smart contracts, banking, and international payments.
We believe that Blockchain is a technology allowing progressive business opportunities, essential operations optimization, and more accessible Data Governance in different segments. Last but not least, it can create a desirable synergies between its applications through automatization and security of information.
Find more details about blockchain in the Spanish industry right in the report.