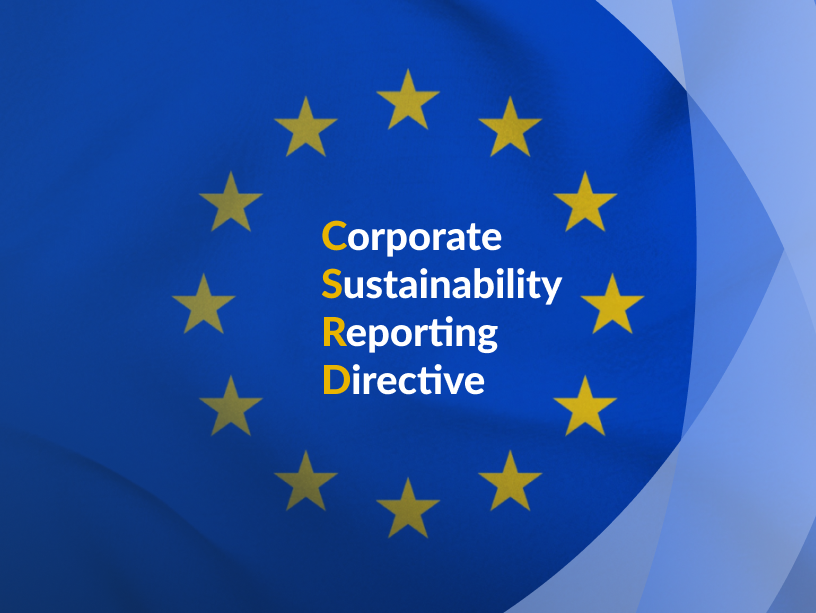 Navigating the New Corporate Sustainability Reporting Directive with Group-IPS
Starting January 2024 new reporting requirements will apply to almost 50 thousand companies operating within the European Union. The Corporate Sustainability Reporting Directive seeks to enhance and reinforce the transparency of sustainability information disclosure and requires companies to report on numerous areas including strategy, environmental or social impact.
Thanks to the team of experts and in-depth knowledge of the legislation Group-IPS can assist companies in meeting all the newly introduced obligations. Find out what exactly you need to prepare yourself for and how we can help.
The Corporate Sustainability Reporting Directive (CSRD) represents a significant step forward in corporate transparency and accountability. The directive, an extension of the previous Non-Financial Reporting Directive (NFRD), aims to amplify and strengthen the disclosure of sustainability information. It introduces new reporting requirements for companies operating within the European Union and promotes a comprehensive approach to environmental, social, and governance (ESG) reporting. In this article, we will summarize the main changes brought about by CSRD and highlight how Group-IPS can assist companies in complying with these new regulations.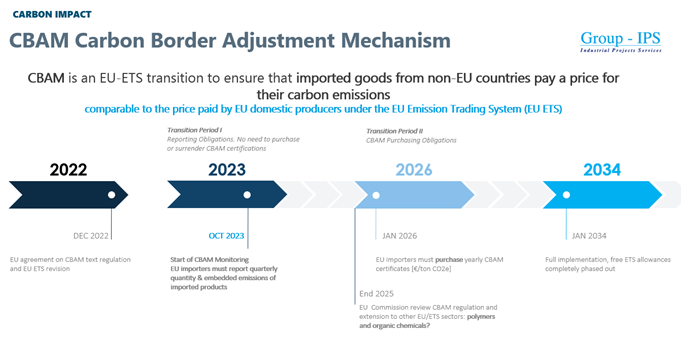 CSRD Requirements and Applicability
Starting from January 2024, approximately 50,000 EU companies will be required to adhere to the reporting obligations outlined in CSRD. These companies include:
Those listed on EU regulated markets (excluding micro companies - small and medium-sized enterprises will not be included before January 2026)
Entities meeting two of the following criteria:

A net turnover of more than €40m
Balance sheet assets greater than €20m

More than 250 employees

Insurance undertakings and credit institutions regardless of their legal form
To ensure consistency and comparability in sustainability reporting, CSRD mandates a mandatory third-party audit of the annual sustainability information reported by companies. It asks companies to report on strategy and materiality assessment but also on their environmental, social and governance (ESG) impacts, according to the 12 European Sustainability Reporting Standards (ESRS) recently approved by the European Commission (31.07.2023).
In Table 1 provided below, we present an overview of the 12 ESRS that companies will need to annually report: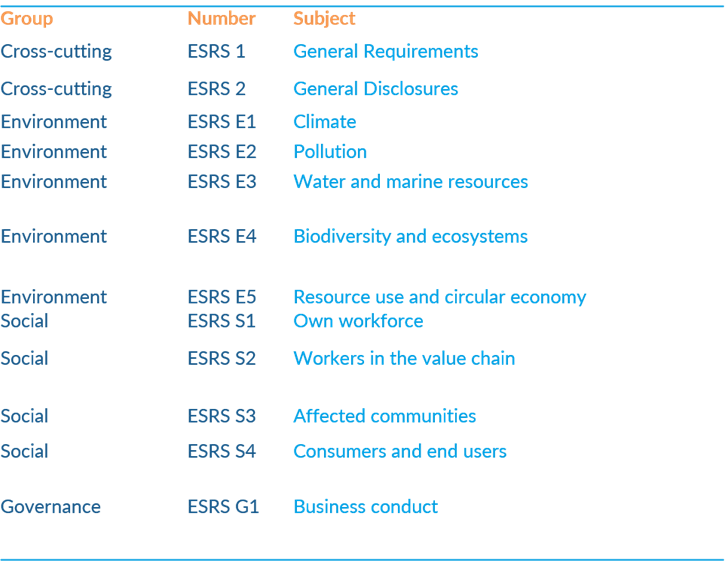 As an example, let us consider the reporting requirements for climate change mitigation, covered by ESRS E1. Companies will need to disclose various aspects related to their efforts in combating climate change. This includes providing a transition plan, emission reduction targets, an explanation of decarbonization strategies, assessment of potential GHG emissions, progress in implementing the transition plan, and more. Below is the detailed list of information that companies will need to disclose.
Ensuring compliance with CSRD and ESRS can be a challenging task for companies. Group-IPS is here to help, offering specialized expertise and support to navigate the complexities of the new reporting regime. We offer a comprehensive range of services to help you:
Comply with the reporting requirements of Directive CSRD (applying to 50,000 EU companies):

Double materiality matrix, that amplifies the concept of sustainability beyond an entity's capital market value (outside-in), identifying ESG risks and opportunities on the business, but also how the business impacts on society and environment (inside-out)
Integrate ESG disclosures into financial and management reporting
Provide retrospective and forward-looking information on targets and progress, due diligence processes policies and processes across the value chain, risk management and controls, based in the short, medium and long term
Deal with digital tagging so information reported can be fed into the European Single Access Point (ESAP) database.


Apply the new European Sustainability Reporting Standards (ESRS) approved by the European Commission on 31.07.2023.
Assess and disclose of EU Taxonomy-aligned activities in force for 2023 Sustainability Reporting (mitigation and adaptation delegated acts):

Identify if the activities are covered by the EU Taxonomy
Assess whether the activities meet the technical screening criteria (substantial contribution + DNSH, Do Not Cause Significant Harm)
Check compliance with the minimum safeguards (OECD Guidelines for Multinational Enterprises and UN Guiding Principles on Business and Human Rights.
Apply relevant reporting rules: the Disclosure Delegated Acts

The introduction of CSRD and ESRS brings a significant shift towards greater transparency and accountability in corporate sustainability reporting. Compliance with these new regulations can be complex, but with the support and expertise of Group-IPS, companies can navigate the requirements efficiently. Let us help you meet the challenges of this new reporting era and unlock the benefits of sustainable business practices.
For more information on how Group-IPS can assist your company, please contact: Maria Romero, Sustainability Process & Environment Services International Manager
Maria Romero

International Business Unit Manager
Sustainable Process & Environment

+34 620 062 230