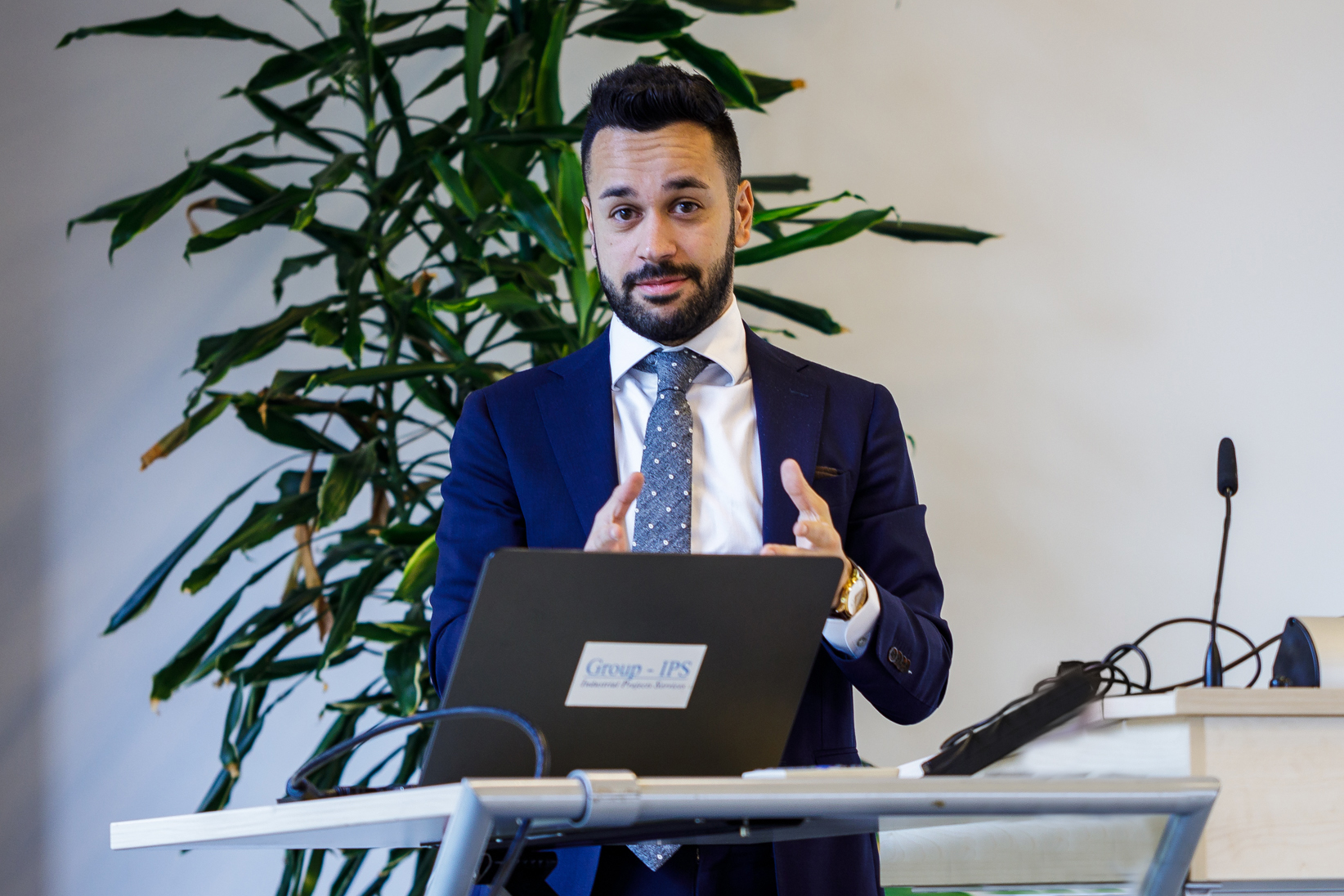 Meet our business enabler
Find out just what's so unique about Group-IPSer Yannick Vega Fernandez's position.
We're pleased to introduce another valued member of the Group-IPS team, Yannick Vega Fernandez who joined the company in October 2019 as a Business Enabler. If Yannick's position sounds unique, that's because it is: his role is to support IPSers in becoming entrepreneurs by giving them the know-how to develop business, which in turn has a positive impact on our company's future growth.
Long before Yannick launched his career in international sales and marketing, however, he was honing his skills as a team player on the soccer field where he learned the importance of working toward a common goal and how to leverage his teammates' individual strengths and abilities to achieve it. Today Yannick applies those same lessons learned back in his sporting days to IPS's unique organizational structure, championing teamwork as well as harnessing each individual's expertise to set his colleagues up for the win (or in IPS-speak to "own their own career path.").
We also like to think of Yannick, who speaks Dutch, English, Spanish, and French as an ambassador of sorts for IPS. We look to him to kick-off important negotiations and define opportunities for global growth and expansion by creating a culture that connects the dots between industries, countries, and services, providing innovative solutions to our customer's challenges while empowering local managers and engineers to pursue relationships with customers.
Thanks to Group-IPS's global presence, Yannick is now transitioning to Spain where he will reconnect with his roots, while continuing to implement an approach that has always worked for him in both his professional and athletic endeavors: going that extra mile to ensure that, at a time when our customer's future needs are constantly evolving, our portfolio of services and competencies evolves along with it.