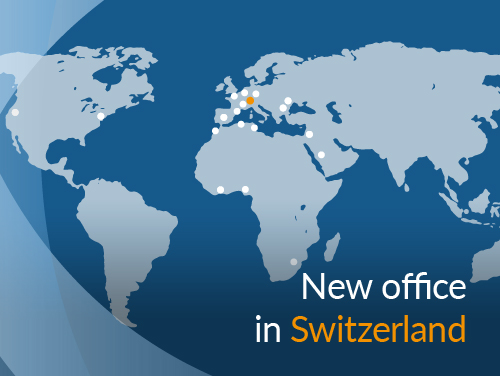 IPS Switzerland: Alpine views and hiring news 
The strategic opening of a Zürich office allows us to better serve our clients in Switzerland.
- Czechia
- Egypt
- Italy
- Perú
- Serbia
Chemicals
Food and Beverages
Buildings
- Switzerland
Our customers speak and we listen! Group-IPS is pleased to announce the opening of IPS Switzerland, a move that strengthens our presence in a geographic location where a number of our important clients are headquartered.

The new Zürich branch allows us to support our customers in the Swiss capital and across the country with expert project management, engineering, and consulting mainly in the Food & Beverage, Life Sciences, Buildings, Chemicals, and Aerospace industries.

With the new Alpine location comes an exciting new hire — and the opportunity to explore aerospace. IPS Switzerland Country Manager Javier Soto Trujillo honed his expertise as team leader for the space business line of Altran AG where he worked on an aircraft powered by renewable energy among other exciting projects.

What does an engineer with an aerospace background bring to the Food & Beverage or Life Sciences sectors? From innovative materials and accurate production to the optimization of processes, aerospace development has long had a far-reaching impact on the products and technologies we rely on every day.

We're confident Javier's deep knowledge of engine development, dynamic simulation, and vehicle integrations, combined with his sound experience in rocket-structure development and manufacturing techniques will prove an asset to our current customers while allowing us to serve neighboring markets such as Stuttgart, an important hub of the auto industry.

Group-IPS recognizes the importance of innovation in our rapidly changing world and will continue to respond to our customers' needs by expanding our physical presence and future services. We look forward to growing under Javier's leadership.