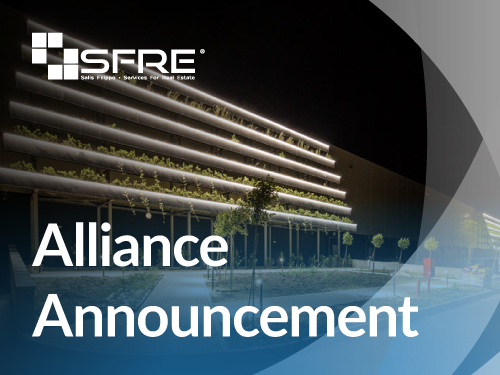 Group-IPS joins forces with SFRE to get representation on the Italian market
- Italy
Project Management
Engineering
Group-IPS recently entered a partnership with Italian company SFRE (Salis Filippo - Services For Real Estate). This alliance allows us to also cover the Italian market where we don't have our own office. SFRE is an experienced player in the field of project and construction management for logistics and light industrial properties, thanks to which we gained a valuable partner for joint projects.
SFRE was established in 2016 in Milan, Italy by Filippo Salis. Since then, it has opened other offices across the country. The company is focused on project management and engineering and specializes in designing logistics and light industrial buildings.
SFRE works with both developers and investors and has participated in numerous local and international projects. "We are pleased to partner with a company that has such a strong presence in Italy. SFRE employs many experienced professionals and has very strong teams when it comes to areas such as logistics buildings or fire engineering," says Julián Sáenz Escuder, Corporate Development Manager of the International Business Unit at Group-IPS. Thanks to this partnership, we will have more capabilities, resources, and expertise to cover needs of customers of both Group-IPS and SFRE.
We also appreciate SFRE's strong focus on sustainability. The company takes pride in innovating in sustainability through research and all efforts go beyond the environment. In their projects, SFRE also always does as much as possible to preserve and enhance the local culture and enrich the areas where they operate. Many of their buildings hold the LEED (Leadership in Energy and Environmental Design) certification, which is the most widely used green building rating system in the world and provides a framework for creating healthy, highly efficient, and cost-saving green buildings.
We are excited about the prospects that this partnership brings and the growth opportunities it presents for both Group-IPS and SFRE.