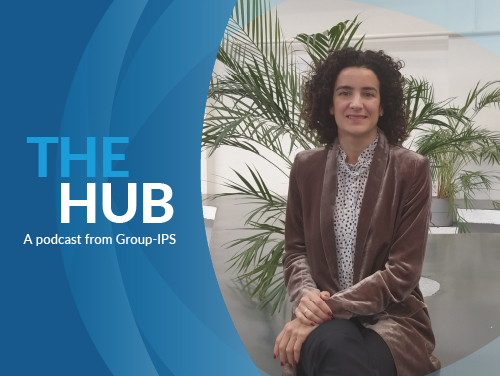 Get Out of Your Comfort Zone
Episode 7 of The Hub reveals one key quality all IPS employees share: comfort with getting a little uncomfortable.
IPS takes great pride in its people, whose personal passions and ambitions are helping the company in its continued evolution. That's why we're excited that Ana Montejo del Castillo, head of HR at Group-IPS, is this week's guest on The Hub.
Ana joined IPS in 2012 after meeting Group CEO Juan Sanchez. "He realized that I was a person that was brave," Ana recalls. "I was a person that was open to being out of my comfort zone—and I'm still there, I live out of my comfort zone—and also that I was a person that wanted to contribute to the company." Today, Ana says, those are the very qualities she looks for in a a new hire at IPS.
Listen in to hear Ana's insights into building a team that can take a company to the next level. You can listen to The Hub in the player below, and be sure to subscribe in your favorite podcast app so you never miss an episode.