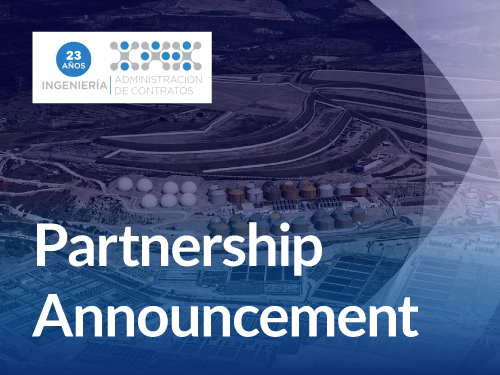 Enpowering partnership with IAC Mexico
It is with delight that we announce yet another partnership. We've partnered with IAC Mexico which specializes in infrastructure and investment projects. Their range of services includes project and construction management as well as administration and contract management, value engineering and claim management. Through their comprehensive approach, IAC Mexico facilitates the optimization of large scale infrastructure projects by leveraging technology, financial schemes, and legal frameworks.
With their interdisciplinary technical expertise in various fields and in-depth knowledge of financial, legal, and regulatory framework, IAC Mexico provides clients with necessary tools and strategies to identify, negotiate, and defend their interests in contracts. By reducing economic and financial risks and maximizing the estimated economic benefits, they ensure successful execution and contracting of projects.
In over 23 years of existence they have participated on projects worth more than 65 billion USD, achieving significant savings and additional economic benefits for their clients.
Group IPS and IAC agreed to be each other's partner for project management services as well as for technical construction supervision services. This collaboration will boost the ability to reach various projects in Mexico, Colombia, and Panama, and open new opportunities for both companies in the LATAM region.
We are proud to partner with a company that not only aspires to be a leading organization in Mexico but also to set an international benchmark for multidisciplinary and integrated consulting services.
With IAC Mexico we share the commitment to deliver quality and excellence with a focus on analytical capabilities, innovative solutions, and the professional development of all team members.