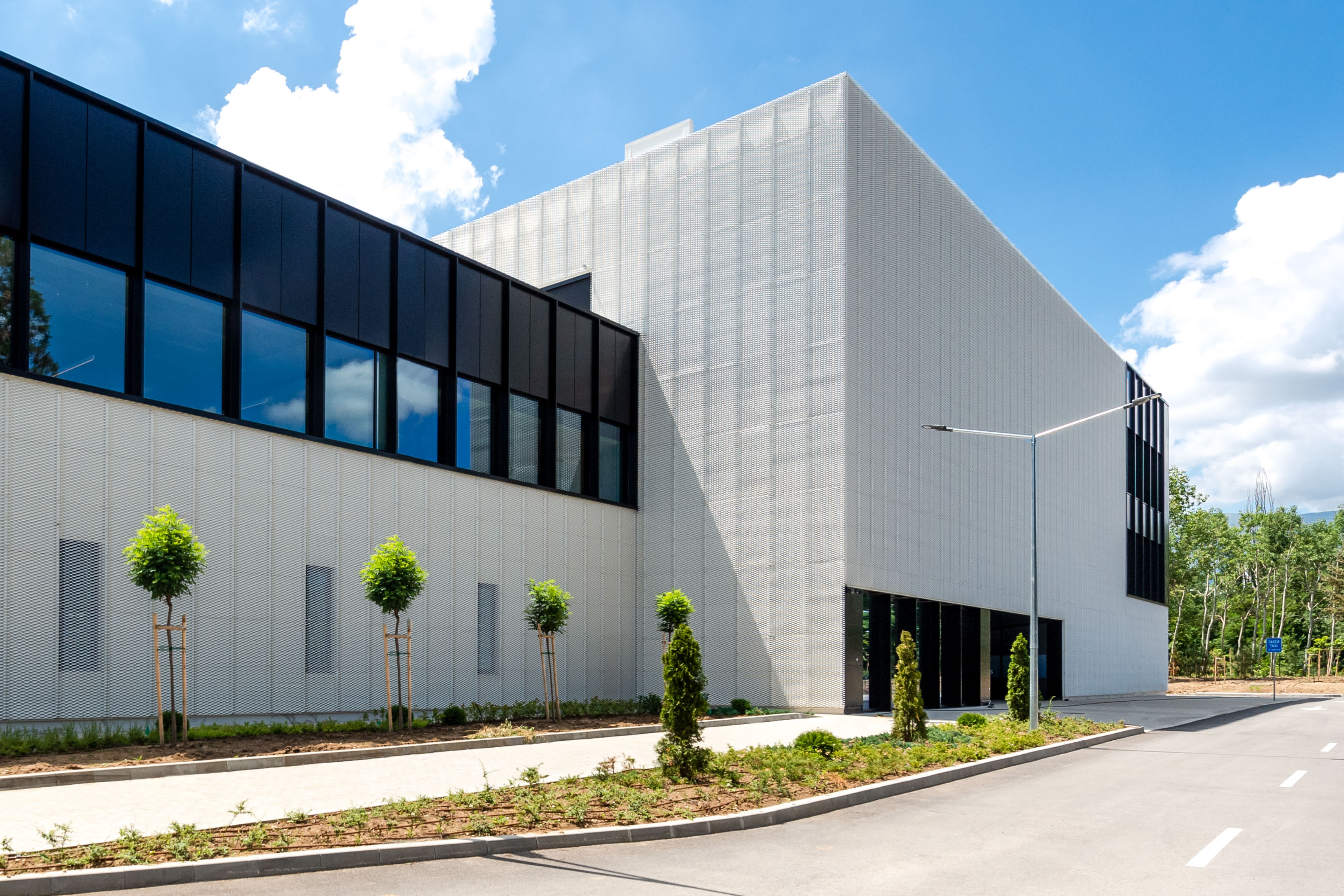 Case study: A factory for the future for Melexis
The state-of-the-art production facility is our most complex project to date.
In 2022, Melexis, a global supplier of micro-electronic semiconductor solutions, unveiled its new state-of-the-art micro-electronic sensors factory in Sofia, Bulgaria. The €75-million project was a seven-year journey from concept to full operations, undertaken with the help of IPS Bulgaria.
The facility features several innovations and technical achievements. The gas sprinkler installation, for example, ranks amongst the largest in the world and was executed following the highest standards of air tightness. The production hall is currently the largest within the Melexis global network of production facilities, while the new warehouse contains the largest fleet of fully automated vertical storage units.
Melexis has also invested considerable effort in creating a modern, flexible working environment, with patios breaking down the vast open office spaces on both levels. The second office level has direct access to a large green roof terrace. There is also a secure parking facility for over 40 bicycles and on-site charging stations for electrical vehicles.
As of May 2022, the new production and office building was operating at close to full capacity. General Manager of IPS Bulgaria, Boris Krastev, said: "This was the most complex and challenging project that IPS has ever completed. It was an honor and privilege to have been entrusted with the implementation of the investor's vision, from inception to completion. With this facility, Melexis has put Bulgaria on the global technology map, and set a new standard in technology, sustainability, and comfort for other companies around the world to follow."
Find out more about this unique project in our case study.