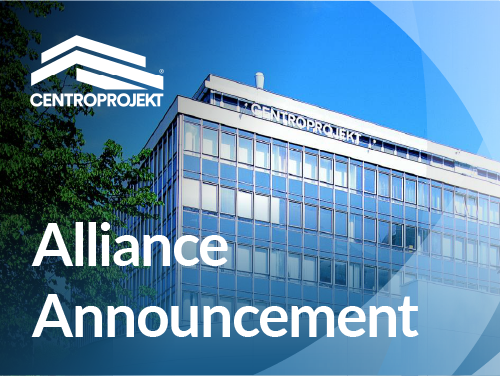 Alliance with CENTROPROJEKT allows Group-IPS to get more coverage in Europe.
Our new partnership with the Czech company CENTROPROJEKT is a big step for Group-IPS towards covering the European market on a bigger scale. "Another positive from the alliance is we can provide our customers in the Czech Republic and surrounding markets with top-notch services in construction," adds Julián Sáenz Escuder, Head of Corporate Development in Group-IPS.
CENTROPROJEKT was established in 1925 and has headquarters in Zlín in the South Moravia region and a branch office in Lovosice, North Bohemian region. It focuses mainly on project and engineering contracting services. It can also provide customers with the implementation of investment projects in turnkey delivery – from the initial study to the final commissioning phase.
The company is comprised of more than 60 consultants, generalist engineers, and discipline engineers to cover following fields: industry, energy, civil, transport, water management, swimming pools, and water parks
"We plan to utilize the local knowledge of CENTROPROJEKT to execute our customers' projects and provide them with local engineering knowledge and construction supervision in Czechia ," notes Julián Sáenz Escuder, Head of Corporate Development in Group-IPS.
The local company will complement the IPS project Team due to its knowledge of design legislation and permitting documents for submitting all the projects successfully.