Industrial & Real Estate Project Excellence
with Juan Sanchez Chatar, CEO of Group-IPS
WHAT YOU WILL LEARN
How to start the project – Project life-cycle tweaked
How to bring the project to life - Project Execution Plan
Digitalization – Get to know your digital maturity
ABOUT THIS WEBINAR
Starting and setting up an industrial or real estate project within a corporate organization and a complex stakeholder structure is a daunting task.
There has to be a better way and method of managing these types of projects without sleepless nights.
Our CEO and holder of our Group-IPS methodology, Juan Sanchez Chatar will share his vision and detailed approach, in full transparency, on how to tackle any type of industrial or real estate projects. Think how-to best practices, attention points, key drivers for success and how to mitigate risk....
An Industrial and Real Estate projects on the horizon?
We will teach you how it will arrive on time, under budget and with the required level of quality.
SPEAKER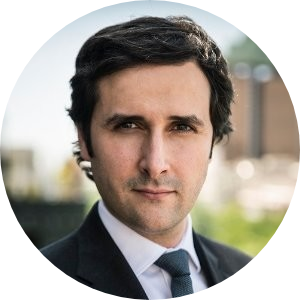 JUAN SANCHEZ CHATAR
Juan joined IPS Spain as a young university graduate. He took on hefty challenges very early by managing projects in Bulgaria, China, Tunisia, France, Belgium, Germany, USA, Netherlands and Spain and later becoming General Manager of IPS Spain. In 2017, he became CEO of Group-IPS. He also serves as a guest lecturer at the Polytechnical University of Madrid
WATCH ON-DEMAND