Welcome to the Transition Point: Learning to Thrive in Disruptive Times, by Sean Culey
April 13th 2023 at 17:00 CET
"30 years of Group-IPS educational series" is a full-year educational programme of webinars, lectures, workshops, and roundtables led by our independent experts who will cover topics of global challenges, technological innovation, sustainability, diversity, future of business, manufacturing.
In this thought-provoking presentation based on his book 'Transition Point', Sean discusses the transition from the Age of Industry to the Age of Intelligent Automation, and how a new wave of disruptive technologies is fundamentally changing nearly every aspect of business, from leadership imperatives to the skills needed to be successful.
He will present a glimpse into the very near future where a 'triple whammy' of automation will result in a supply chain that is fully automated, personalised and local. He will also discuss how we have reached a critical juncture in this new wave, as a collection of technological milestones have just been achieved that indicate that this transformation is about to take off.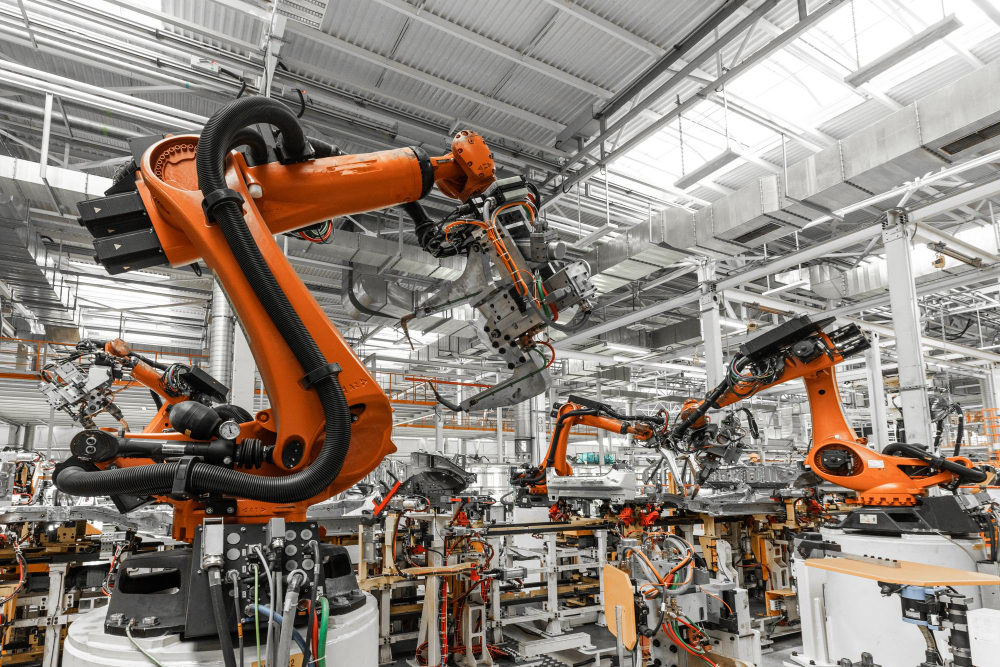 The nature of disruption, and why the world is so chaotic right now

How a new wave of technological developments is about to create a new industrial revolution and the end of the mass-produced, human-driven supply chain

The impact that this paradigm shift will have on the very nature of work, the challenges this will create

Why companies need to become anti-fragile in order to survive this transition

Why the challenge for many companies is human not technological; dependent on their ability to shift their linear industrial mindsets to adapt to an exponential and digital world.

Finally, Sean will provide advice as to how to adapt to this new wave so their company can thrive through this period, not just survive.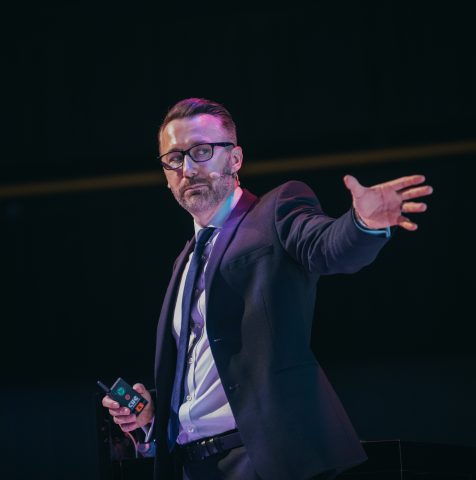 An award-winning keynote speaker on supply chain transformation and disruptive technologies. Sean is also the author of 'Transition Point: From Steam to the Singularity', an in-depth examination of the causes of technological progress and how the current wave of change will disrupt our business models, economy and society at large.
He has over 25 years of experience in supply chain and technology, working across multiple industry verticals, from FMCGs to the UN and Aerospace and Defence. Sean is also a Visiting Fellow at Cranfield University, a Fellow of the Chartered Institute of Logistics and Transport (FCILT), Transformation Advisor for the Association of Supply Chain Management (ASCM) and the UK's only certified SCOR Master Instructor. He has recently been working with a Silicon Valley AI company on the new field of Decision Intelligence and is currently the Head of Supply Chain for the Manufacturing Technology Centre, the UK's centre of manufacturing innovation.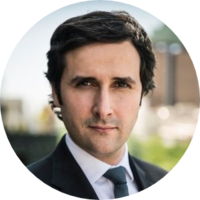 Juan Sanchez
CEO of Group-IPS
Juan joined IPS Spain as a young university graduate. He took on hefty challenges very early by managing projects in Bulgaria, China, Tunisia, France, Belgium, Germany, USA, Netherlands and Spain and later becoming General Manager of IPS Spain. In 2017, he became CEO of Group-IPS. He also serves as a guest lecturer at the Polytechnical University of Madrid.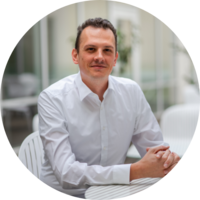 Hynek Bartik
Marketing manager Group-IPS
Hynek is an external marketing manager and manages marketing of Group-IPS with his team since 2018. In 2017, after twelve years in Philips and P3, he founded SenseZOOM, a plug&play marketing team helping mainly B2B companies create professional marketing strategies and execution. In 2017 he became a partner of an investment platform Crowdberry, where he serves as the group COO since 2022.