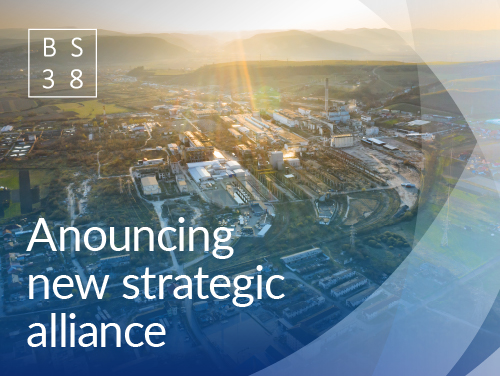 New alliance for the UK market: Group-IPS partners and BS38
We are joining forces with professionals from Business Services 38 to enter the UK market.
While having realized projects in the United Kingdom, we have not been fully present on the market. This changes with the alliance of Group-IPS and BS38 (Business Services 38). Our clients can benefit from the newly combined experience and expertise in Project, Process Design, and Construction and Installation Management.
Business Services 38 was established by a team of 14 professionals offering understanding of client business objectives, strategic planning, and the practical skills of plant construction. Led by Mike Branch, the team has worked together on diverse projects, serving clients across the whole UK.
"Group-IPS and BS38 have already cooperated on a large project in the Food & Beverage industry. Our shared values and client approach has led us closer, ultimately resulting in this strategic alliance. This brings IPS excellence to the UK market, and we are thrilled to welcome BS38 as our partner", adds Jean-Marc Meynard, International Business Unit Manager for Food and Beverages.