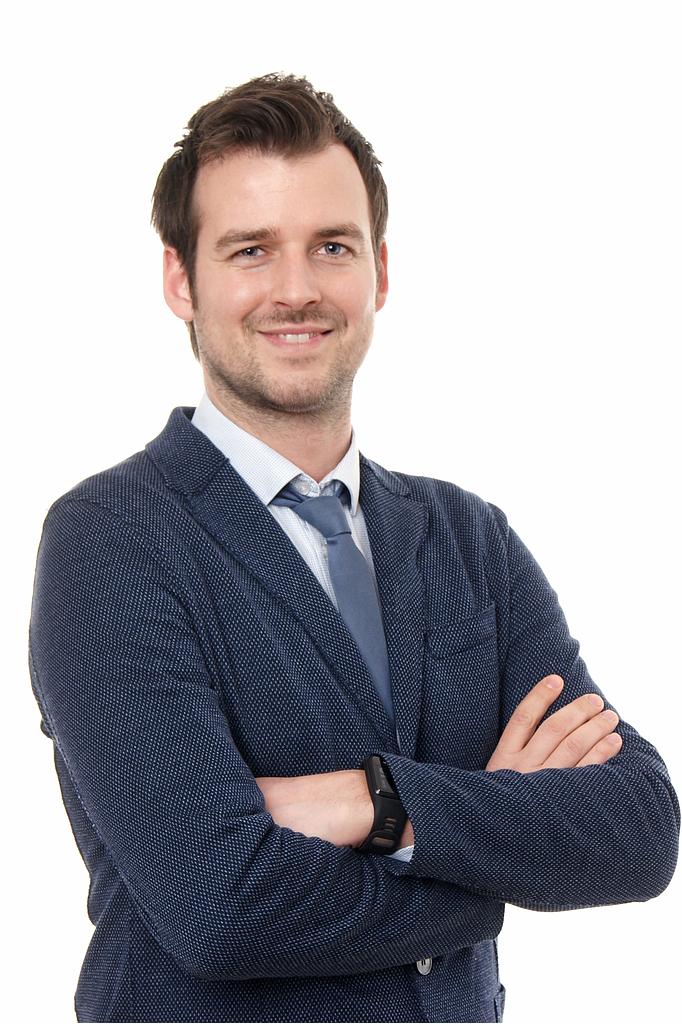 Canada calling: A long-distance journey to environmental excellence
Profile: Jan Lysens
Not many people are fortunate enough to land a career doing what they love. But finding a job that allows one to merge multiple passions—and landing it at a fairly young age—is something we should all aspire to.
IPSer Jan Lysens has managed to parlay his lifelong enthusiasm for both world travel and environmental advocacy into a vibrant career. His work has taken him from Europe and his native Belgium to the Canadian West Coast seaport of Vancouver, where he currently heads the IPS Environmental Excellence Center as Country Manager for IPS Canada.

The 33-year-old environmental engineer says a number of formative experiences set him up for his future career at IPS, which involves collaborating with the company's multinational clients to ensure project sustainability as well as developing business opportunities in Canada.
Perhaps no experience sparked Jan's love of travel and nature more than a gap-year trip with friends through several of the world's most biodiverse countries.
"We took a boat to Colombia, Bolivia, Ecuador, and Peru," recalls Jan, who considers the trip a personal and professional milestone. "We took our time because we were going at a slow pace. Such an eye-opening experience. I learned a lot that year."
Following his South American sojourn, Jan joined a web-development startup, but left shortly thereafter to pursue a job in environmental science with the wastewater-treatment company Waterleau. Five years into his work there, he received an IPS brochure and found himself intrigued.
"The core vision of IPS is project management, and we really start from high-level consulting all the way to the complete realization of a project. That was completely in line with what I was hoping to do," he says.
An initial meeting with the company's founder, Luc Tasiaux, solidified the match. In 2017, Jan began his career with IPS.
"Both Luc and Juan [Sanchez, IPS CEO] are guys who had big goals at a young age and recognized that in each other," Jan says. "And it's not just words but facts. They give opportunities to young entrepreneurs."
"It's really what IPS is about," he adds, "and that's really powerful and why I love working there."
"To be able to meet new people and see other cultures is for me a win-win and that is what I'll be doing for the rest of my life."
Despite the initial smooth sailing, Jan faced challenges along the way. He deployed to Canada relatively early on, relocating with his wife, a doctor, who wanted to ensure she could continue her career there as well. They also had a newborn baby in tow. Neither of them had expected the move to happen so quickly.
"I was a bit scared...we had discussed developing the environmental branch, but when I went on the first project management training program after having been with the company for two weeks, I realized we might actually go to Canada," Jan says.
Juan helped Jan develop a business plan, do market research, and plan a scouting visit. And in 2018, the Lysens family headed to British Columbia.
Jan now works from IPS's offices in the heart of Vancouver, where he collaborates with specialists from different fields to gather information from various projects into one point of reference. He then applies that knowledge toward one end goal: helping companies create self-sustainable factories of the future. These facilities help companies reach their sustainable development goals via solutions that drive energy efficiency and improve water savings.
Key projects during Jan's tenure at IPS include the development of AB InBev breweries with sustainable technologies and the Danone Waterless Project, which allows the company to directly treat wastewater for reuse, drastically reducing water consumption and pressure on groundwater supplies.

While industry and sustainability may seem at odds to some, Jan hopes that companies will lean into the changes taking place in the wake of the global pandemic.
"I believe the current crisis has taught us that we will have to be more oriented toward a sustainable way of working for the future," he says. "Not everything will go easily, but there has to be a shift in companies and governments and people."
The impact of the coronavirus has touched many of the industries in which IPS has a stake. But Jan says industry seems to be ramping up again in Canada: "A lot of projects went on hold, and it was difficult to go on-site or establish local contacts—but in Canada, people and industry are moving forward."
Ever the optimist, Jan believes the crisis has proven a valuable lesson for him and his colleagues and will continue to inform the way they work. "We had never switched gears that fast in terms of how to help other entities try to get new projects, and that's something we're doing now on a daily basis," he notes.
And Jan's motivation is a direct result of his passion for his work. After all, transnational coordination, fueled by expert project management and innovation across industries, drew Jan to the IPS in the first place.
"To be able to meet new people and see other cultures is for me a win-win," Jan says. "And that is what I'll be doing for the rest of my life."